Valentine's Day becomes the reason for people to unite with love, here's how.
New Delhi: Whether you are single, committed or in a complicated situation, Valentine's Day is finally inspiring people to come forward as a united front. The LGBTQIA+ community and their supporters are all set to celebrate the Supreme Court ruling partially striking Article 377 that criminalised consensual homosexual sex. 
This will be the first Valentine's Day that the LGBTQIA+ community will be celebrating out and proud. Transportation network company, Uber India has started the hashtag #LoveMovesForward and is urging users to sign a petition for an emoji that can be used by the LGBTQIA+ community.
Here's what their statement read: On the 6th of September 2018, a landmark ruling gave same-sex couples the right to express their love for one another.
This Valentine's Day, every couple will be able to express their feelings, openly and freely. It's time that love gets an inclusive expression too. 
So let's welcome the newest symbol of love, the Pride Heart, that celebrates the many shades of love.
Sign this petition to give inclusive love an expression. 
The world needs a Pride Heart emoji.
Let's celebrate our first Valentine's Day for all with a symbol everyone can embrace. It's time for an inclusive heart that celebrates the many shades of love. Sign the petition to help us get the Pride Heart emoji. #LoveMovesForward with every sign: https://t.co/Nh8WEhhXgu pic.twitter.com/TfU4WNTpfd

— Uber India (@Uber_India) February 12, 2019
Not only this, even the maps for the uber app were drenched in rainbow colours. The initiative has been welcomed by netizens.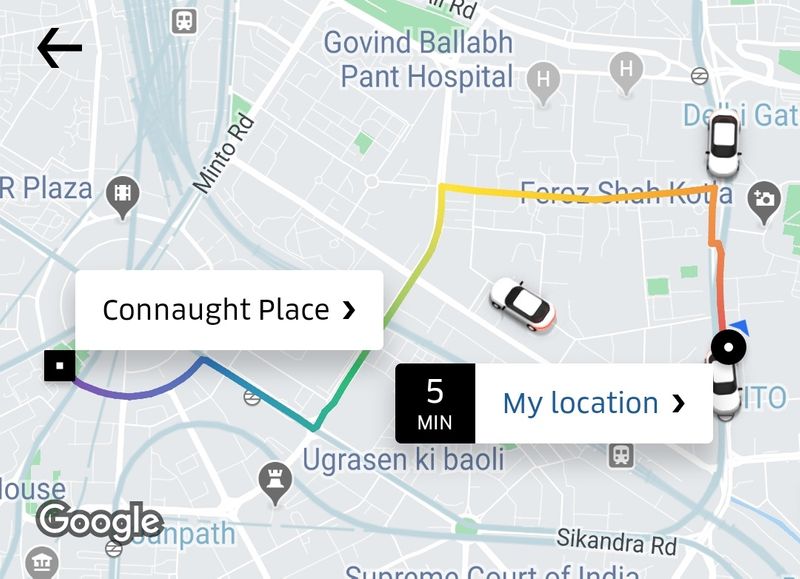 Also read: 5 times Indian LGBTQ movement won 2018
Meanwhile, a longtime proponent of LGBTQIA+ movement and hotelier, Keshav Suri of Lalit Suri Hospitality Group has also organised a special screening of Ek Ladki Ko Dekha Toh Aisa Laga. The recent Sonam Kapoor and Rajkummar Rao starrer is one of the first mainstream Bollywood movie to tackle the issue of homosexuality. 
The pre-Valentine's Day screening today will be attended by members of LGBTQIA+ community as well as the gender inclusive-staff of Kitty Su.  
Last Updated Apr 8, 2019, 2:11 PM IST