While stressing over your outfit for the big date, did you forget the most important part of your wardrobe? Fret not, Head of Product Design, Shruti Behal from PrettySecrets.com tells you how to choose the perfect V-day lingerie
New Delhi: Valentine's Day is almost here and while you may have decided on what to wear for your big date, it's important to pay attention to the lingerie section too. Head of product design Shruti Behal of PrettySecrets.com agrees, she says, "While everyone is so focused on finding the perfect outfit, one main crucial item is forgotten- lingerie. With so many outfits available in the market, your everyday bra is not going to cut it. This problem is all too common and some women don't even end up buying the outfit or ditch them back in their closet all because they don't know which lingerie to wear underneath."
From saris to suits and dresses or tops, check out her pick of lingerie that is just right your gorgeous glam outfit.
Bodycon dress
If you are opting for a figure-hugging outfit for your V-day date, the right lingerie set is a must for this figure-hugging style. The wrong lingerie set underneath can ruin your entire look. 
What you need: Seamless lingerie set
Seamless Wireless Plunge Bra- Rs 849, Seamless Hipster Panty - Rs 399
Available at: PrettySecrets.com
A seamless wireless plunge bra is your go-to bra for this outfit style. With its seamless feature, this bra eliminates any visible seams while going incognito under all your outfits. The seamless bra also has broad wings to hide any extra bulges. Best of all, it comes with a matching seamless panty. Whether you plan on wearing this for a major function or just a small party, with this set you can show off your perfect silhouette and flaunt your outfit with style and grace.
Sheer or backless tops
Sheer, backless & crop tops are all the rage this season but while it's loved by all, women are still clueless about what to wear underneath without ruining the look. If you're planning on or already picked out an outfit like this, then we have a lingerie set that would go perfectly under it.
What you need: Backless Bra
Black, Nude Backless Bra - Rs 1299
Available at: PrettySecrets.com 
With its transparent back strap, you can effortlessly show off your sculpted back. This bra also comes in a nude shade. So even if you're opting for a white or sheer top, ditch the white inner wear and opt for a nude shade. This bra also comes with a matching nude panty. Now look and feel good in your own skin with this set and walk into any party with confidence.

Saree or lehenga blouse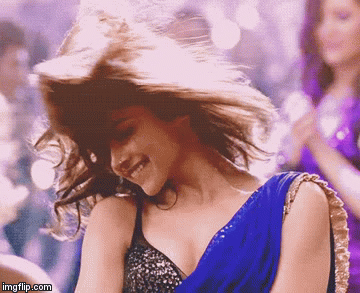 If you are planning to go traditional with your V-Day look, give a little bit of modern to your very traditional outfit by giving a blouse a miss! 
What you need: Bralette


Bralettes: Rs 999 each
Available at: PrettySecrets.com
Whether you're opting for a simple chiffon drape or a grand satin fabric or trying to revamp your old lehenga, a bralette is a perfect solution. With its delicate lace and plunge feature, a bralette is sure to add a bit of chic and a whole lot of style to your outfit. 
Strapless Tops
Whether you pair a strapless blouse with a saree or wear one with a pair of high-waist jeans, strapless or even boat neck tops are a timeless stylish option. However, many women avoid buying them either because they don't know what bra to wear underneath or don't trust their strapless bra will stay in place. 
What you need: Strapless convertible bra


Strapless convertible bra: Rs 1049
Available at: PrettySecrets.com
A strapless convertible bra is a MUST-HAVE bra that will solve all your lingerie woes. Even if you opt for garments with a really complicated top half, with its multi-way and anti-slipping feature, this bra is the perfect match. Best of all, it also comes in 3 shades of nude to match your skin tone. 
Skinny jeans
You can never really go wrong with a pair of skinny jeans, especially if you have been doing squats religiously. If not, here's help. 
What you need: Figure enhancing shapewear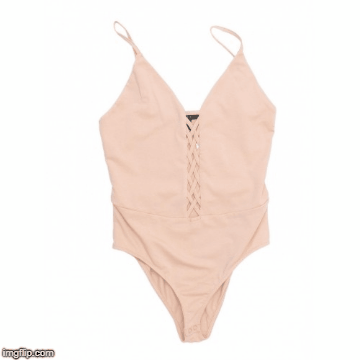 From tummy tucker to booty enhancer and bodysuits, take your pick of shapewear that will help turn this casual outfit into something cool.