A few villages in Jharkhand have grown drumsticks on barren land. Such is the yield that they have begun exporting it as well!
Bengaluru: Rural India has been terribly affected due to coronavirus-induced lockdown. The consequences are job losses, reverse migration among others. 
But as they say, when a difficulty presents itself, it can also be used as an opportunity to become stronger. 
A few villages like Piska Nagdi in Jharkhand have done just that!
Villagers here have used the opportunity to grow drumsticks on their barren land, with effective use of available resources. 
Ganesh Pahan, a landowner says, "We have cultivated these things on barren land and this will be very profitable for us. This, in turn, will help our family sustain ourselves," as reported by India Today. 
They got a helping hand from the Farmer Producer Organisation. 
Nitu Kesari, President, FPO, "The farmers were not able to grow much. So we thought of forming an FPO and including women. The product is exported internationally. The participants are very happy." 
It is heartening to note that they export their produce as well!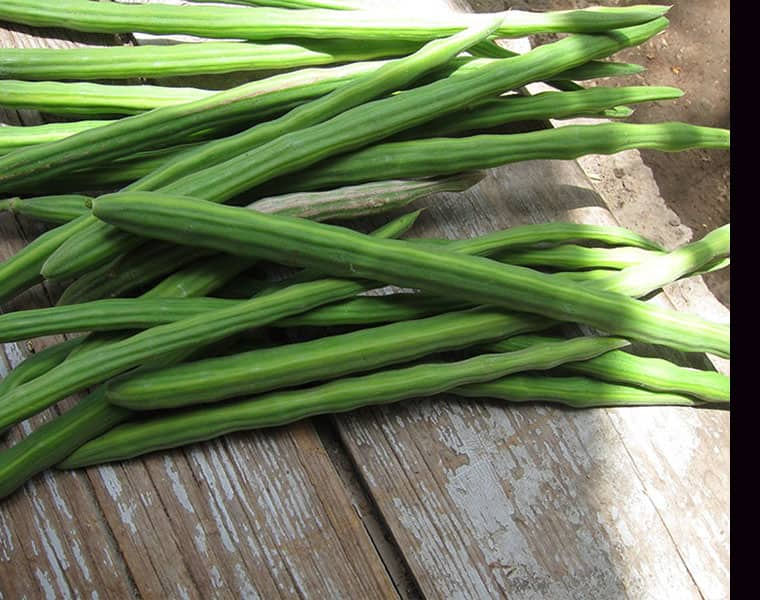 They now expect more help from state or centre to grow their venture. 
This move to grow drumsticks on barren lands is also a great initiative in realising self-reliance or 'Atmanirbharata'. This concept of Atmanirbhar Bharat was envisaged by Prime Minister Narendra Modi and he has laid great stress on it, in order to realise the true potential that India has. 
A note on the uses of drumsticks: 
Drumsticks have myriad uses, literally. They help in monitoring blood sugar levels. When it comes to digestion, they are known to be rich repositories of B vitamins like niacin, riboflavin and vitamin B12 which play a crucial role in digestion. 
It is also important to note that drumsticks are rich sources of fibre as well. Good fibrous intake helps in good bowel movement. 
When it comes to maintain bones, drumsticks are essential as they are again rich sources of calcium and iron. They help preserve bone density. 
Lastly, blood circulation is an important aspect in remaining healthy. Regular consumption of drumsticks help maintain good blood circulation. 
 
Last Updated Oct 22, 2020, 2:42 PM IST