How RoboApe (RBA) intends to compete with EOS(EOS) in the crypto market.
Every cryptocurrency has its own set of characteristics and rewards that set it apart, and it may be utilized in a variety of ways. Before you invest, be sure you understand the economics of the coin and whether it is a good fit for your investment goals.
Furthermore, you should be aware that in the crypto market, the bear season is an auspicious time to purchase a coin in bulk due to their comparatively low price.
RoboApe (RBA) is a new meme coin in the cryptocurrency world. This token appears to be on its way to becoming the next hot property in the meme playground. This article will look at how RoboApe (RBA) intends to compete with EOS(EOS) in the crypto market.
EOS (EOS) 
In June 2018, the Electro-Optical System (EOS) was introduced to the crypto industry. EOS is the native cryptocurrency of the EOSIO network. The EOSIO network is a decentralized operating system built on blockchain technology. This means that the network provides blockchain developers with tools, services, and resources they need to develop and scale decentralized apps (DApps). 
To accommodate the ever-increasing demand for the use of dApps, the EOS network created a parallel execution and asynchronous communication mechanism. What does this mean? That the authentication and execution processes can be carried out independently thus increasing the scalability, adaptability, and usability of the system. The developer's job of generating and maintaining apps is made easier by a simple web tool and interface. 
By delivering out-of-the-box solutions like cloud storage, user authentication, and server hosting, EOS seeks to be an operating system. This is designed to make developing dApps exceedingly simple and efficient. Developers must own EOS tokens in order to use the EOS blockchain and resources — they don't have to pay to use EOS, they simply have to have some coins.
There are 1,029,909 native EOS tokens currently in circulation. EOS is now rated 23rd in terms of market capitalization among the top crypto assets, making it one of the top cryptocurrencies in the market with the most promising long-term prospects and predicted growth. The EOS network provides a scalable and adaptable platform for its users.
The EOS token is the network's native token, giving token holders voting rights. These tokens can be stored in a variety of wallets and traded on crypto exchanges.
EOS allows users to vote on issues directly through a referendum system, in addition to choosing block producers. Voters have used this mechanism to encourage block producers to rewrite the EOS constitution and dissolve the ECAF, an unpopular dispute resolution committee.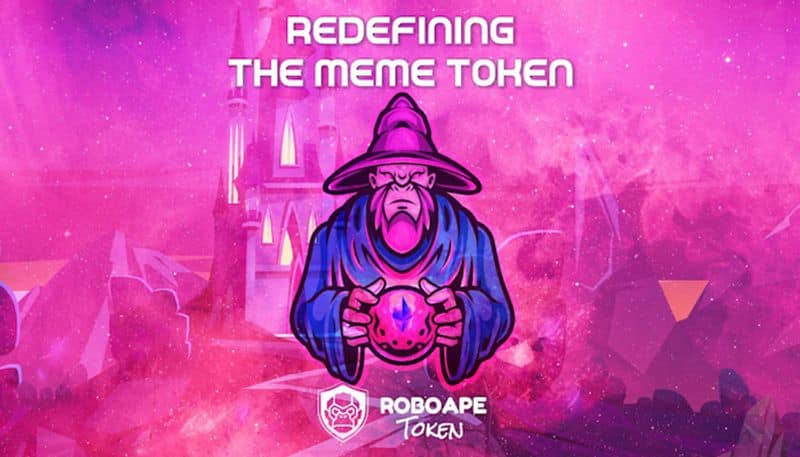 RoboApe (RBA) 
RoboApe is a new meme token with a variety of community-driven features established to alter the crypto industry. With transactions and staking rewards embedded into its ecosystem – RBA – its token will serve as the cornerstone for a DeFi network for meme and crypto fans.
The RoboApe platform is set to have an academy that is completely free and provides training to both crypto professionals and amateurs. It intends to address issues spanning from blockchain to decentralized autonomous organizations (DAOs), with a focus on quality and educational value. Everyone who buys the coin would be able to make more educated and calculated decisions as a result.
RBA's value can be increased through NFT minting and trading, and the members of the community can participate in eSports competitions hosted on the platform. Providing the opportunity to promote and publicize these events through specialized leagues, potentially generating additional revenue.
Token holders of RoboApe will be able to vote on the project's progress using the RoboApe DAO. The project has a well-defined plan that includes decentralized and centralized exchange listing. RoboApe (RBA) is gearing up to become a major cryptocurrency player in the future, with RoboApe DAO spearheading the charge.
If you are an individual who wants to invest  in cryptocurrencies while also expanding your knowledge, RoboApe may be your best bet. This meme project is one of the most interesting investments you can make this year, because of its low entry cost and encouraging potential for growth.
For further information about RoboApe (RBA):
Presale: https://mushe.world
Website: https://roboape.io/en
Last Updated Jun 17, 2022, 9:00 PM IST