Kangana Ranaut has questioned Bollywood biggies for their support for #BlackLivesMatter but saying nothing about Palghar lynching

Bengaluru: Cine actress Kangana Ranaut doesn't mince words when she speaks out. 
An outspoken lady, she has an opinion on all matters and unhesitatingly puts them out in the public domain.  
Few in the industry have the guts that she has! 
Also Read: Rajdeep Sardesai calls Hindu festival 'bloody' but Twitter takes no action!
Coming to the story, the actress has questioned many Bollywood actors and actresses for their stoic and deafening silence over Palghar lynching in which two sadhus were murdered by a mob of over 200 people. 
But these are the same people, she alleges, who participate enthusiastically in campaigns like #BlackLivesMatter. 
In an exclusive with Pinkvilla, she said, "The Sadhu lynching happened a couple of weeks ago; still no one said a word. It happened in Maharashtra where most of these celebrities reside…Bollywood anyway is a derived name from Hollywood."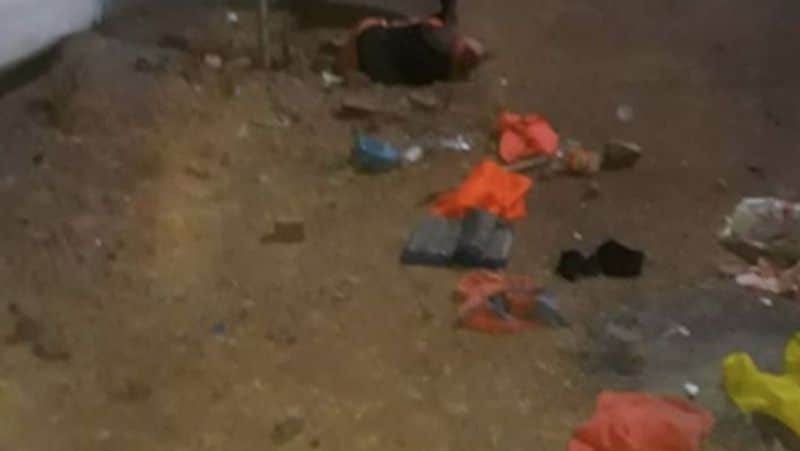 She added that Bollywood celebrities continue to live in a bubble and jump on a bandwagon (provided it is driven by white people) which can get them two minutes of fame.
"Perhaps, it is because of their pre-independence colonial slavery genes", said Ranaut.
Also Read: Manikarnika, Kangaan's new production unit
She also took on the Bollywood coterie for praising controversial environmentalist Greta Thunberg while paying a deaf ear for those who render yeoman services in India. 
"I was amazed to see their stories, but they never get the same acknowledgement from the industry. Perhaps, sadhus or tribal people aren't fancy enough for the Bollywood crowd or their followers," Ranaut said.
It may also be recalled that Ranaut had lambasted lawyer Indira Jaising for asking the mother Asha Devi of Nirbhaya rape case to forgive them. 
To this Kangana had replied, "She should be kept in jail along with the convicts. How can these women pity the convicts? It is these kinds of women who give birth to such monsters."
While all injustices – irrespective of colour, creed, sex and religion must be condemned – the selective outrage by a few makes us wonder about their intent. 
 
Last Updated Jun 3, 2020, 2:51 PM IST