Amarendra Pratap Singh left his teaching profession to take up farming. Now he is a successful farmer, employing 35 people

Bengaluru: Meet Amarendra Pratap Singh. He is the talk of the town in Barabanki, Uttar Pradesh.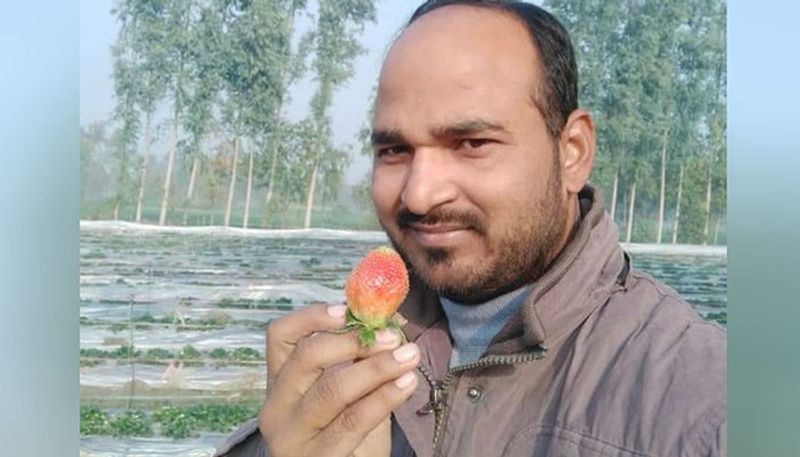 All of 35 years, Amarendra today stands as an exemplar of success, all thanks to his farming. 
Amarendra worked as a teacher in a government school. But he has left it to pursue farming. Today, it might surprise you when we say that he cultivates more than a dozen crops on 60 acres of land. Reports further add that he earns Rs 1 crore annually and employs 35 people. 
But when he took this unusual decision to leave school teacher's job to pursue farming, it was met with oddness. People were not sanguine about his decision and advised him to drop his plans. But a persevering and tenacious Amarendra did not swerve from his decision. 
He says, as quoted by newsbust.in, "In 2014, I planned to do farming and came back to the village from Lucknow. Many people opposed my decision. Relatives said that you are axing your leg. Everyone wants to leave farming and go to work and you are leaving government job and coming to farming. There is no use in this." 
Amarendra has split his 60 acres of land into two divisions. On 30 acres of land, he grows vegetables and on the remaining 30 acres, he grows fruits. 
When he began, he invested a lot of time researching on the issue. He spent hours together on the internet, ferreting information on how to cultivate crops among others. 
And as he grew crops, he used to approach mandis to sell them. With the passage of time, he began growing more and more popular and people began visiting him. Today, as he earns phenomenally well, he adds that trucks make a beeline at his place to transport vegetables and fruits to cities like Lucknow and Varanasi. 
He also has plans to go online and start a food-processing unit. 
 
Read Exclusive COVID-19 Coronavirus News updates, at MyNation.
Last Updated Oct 16, 2020, 1:22 PM IST