Fani, to be more precise, is a tropical storm, consisting of a large scale air mass rotating around a strong centre of low atmospheric pressure
Bhubaneshwar: As Cyclone Fani is ravaging the east coast, following its landfall in Odisha on Friday, people across the world are trying to understand the strength and characteristics of the "very severe storm" that has prompted the evacuation of over 11 lakh people in Odisha alone. 
What makes Fani a cyclone?
Fani, to be more precise, is a tropical storm, consisting of a large scale air mass rotating around a strong centre of low atmospheric pressure. Cyclones are characterised by inward spiralling winds that rotate about a zone of low pressure.
Also read: Cyclone Fani, the 'snake' storm: All you need to know about it 
When a cyclone makes a landfall, torrential rainfall accompanied by thunderstorms and strong winds can be expected.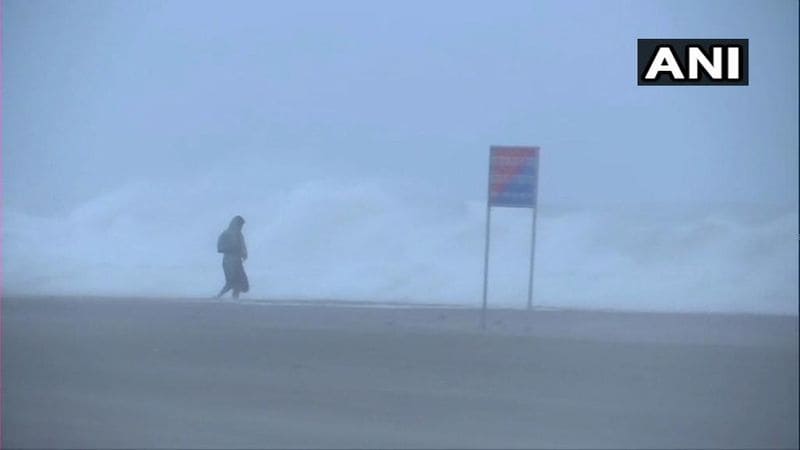 How are hurricanes different from cyclones and typhoons?
To make it very simple, all these are tropical storms, but are named differently depending on where they are formed.
For instance, while tropical storms that are formed over the South Pacific and Indian Ocean are called cyclones, storms formed over the Northwest Pacific Ocean are called typhoons.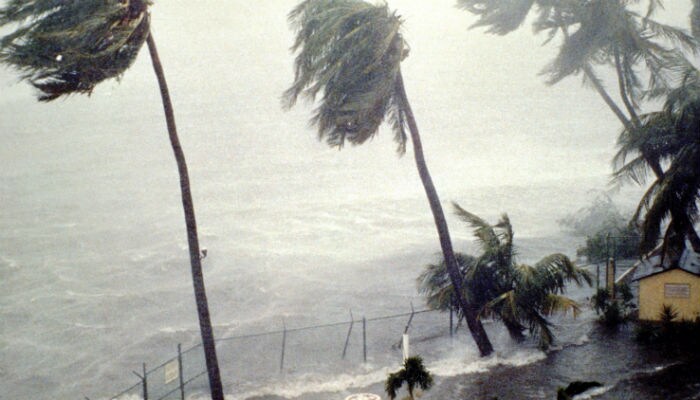 Where do tornadoes fit?
Tornadoes, or twisters are characterised by a funnel-shaped, rapidly-rotating air column.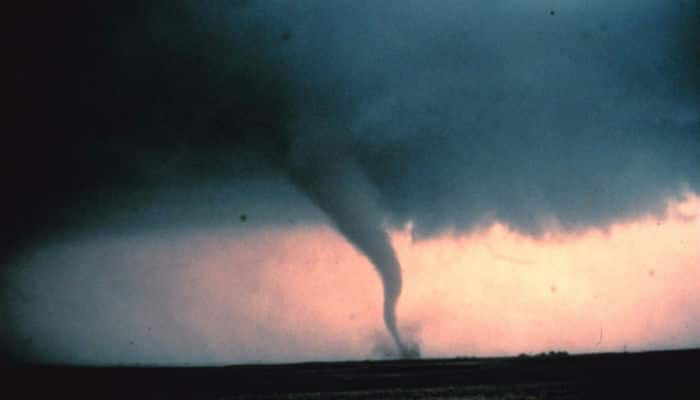 Cyclone Fani's strength
According to reports, Cyclone Fani is currently having a wind speed of 175 kilometers per hour (approx.).
However, as Fani is being considered to be equivalent to a Category 4 hurricane, the wind speed can go up to 240 kilometers per hour.
Also watch: Cyclone Fani: Red alert in Andhra Pradesh; NDRF team deployed 
According to the district magistrate, Ganjam (Odisha), more than 3,01,400 people have been evacuated. 541 pregnant women have been shifted to hospital.
Meanwhile, the Navy the National Disaster Response Force, the Coast Guard and several other ministries have been put on high alert. 
The India Meteorological Department has issued a "yellow warning" for Odisha. This means that the weather will be tumultuous and people should take preventive action and plan ahead. Also, there might be possible travel delays and disruption of your day-to-day activities. 
No flights will depart or arrive at Kolkata airport from 3 PM Friday to 8 AM Saturday in view of the storm. 
The current situation
Large areas in the seaside pilgrim town of Puri and other places were submerged with water as heavy rains battered the entire coastal belt of the state.
Several trees were uprooted and thatched structures destroyed at some places including Bhubaneswar.
"The cyclone has entered the Odisha coast at Puri around 8 am and it will take around three hours for the entire landfall process to be completed," Director of Regional Meteorological Centre, Bhubaneswar, HR Biswas said.
The cyclonic system, whose eye is around 28 km, is moving at around 30 kmph, Biswas said, adding the process of landfall is expected to be complete around 11 AM.
It is expected that the cyclone will slowly lose its intensity as it travels inland. 
With PTI inputs