Using a drone that is generally used by wedding photographers, electricity officials in Andhra Pradesh restored electricity supply to many households
Bengaluru: It is important to note that crises can act as triggers to be innovative and help citizens in a big way. 
In the last few days, rains have battered Andhra Pradesh. Life has been miserable, to say the least. Electricity to many villages had been disrupted as a consequence. 
However, when the electricity board officials were finding it difficult to replace the poles and electricity wires on the banks of the overflowing Thandava river, they came up with an ingenious idea!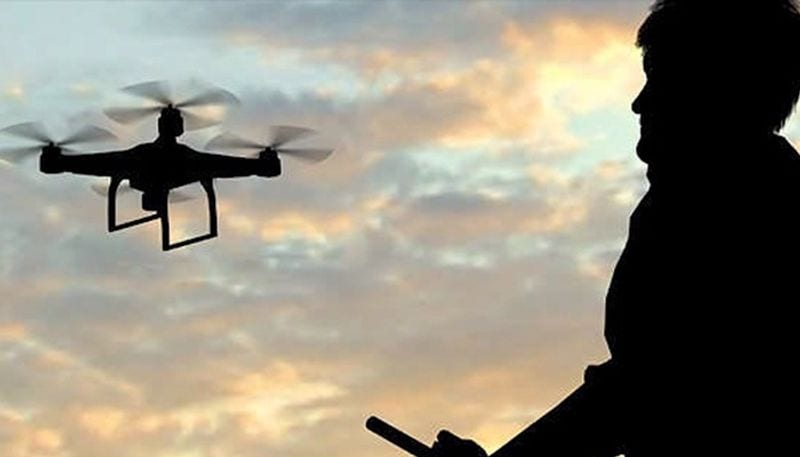 Using a drone that photographers generally use, electricity officials tied a nylon rope to the drone that actually sent it across the river. Later, with the help of a hook, they passed an electric wire across the river. 
In this way, the overhead electric wire was fixed. 
Also Read: Inspiring story of a vada pav seller!
As quoted by Times of India, AP Eastern Power Distribution Company Limited, Jaggampeta, divisional engineer Y David said, "We tried various methods including speed boats and swimmers to pass the electricity line from one side of the river to the other side. Due to heavy floods and water flow, no swimmer dared to take up the task. My colleague Ch Meenaketana Rao came up with the drone idea. A wedding photographer, BV Ramana, from an affected village arranged the drone." 
The primary purpose of the drone was to pull the nylon rope to the other end of the river. Once it was done, a base was set up. Using a hook-like device, the electricity device was pulled from one side of the river to the other. 
Rampant rains and winds at unimaginable speeds fell a lot of traffic poles, leading to wires being snapped. 
It was a headache for the electricity officials to restore power. But thanks to the consequences that one feared, the reconnection of the power through repair of poles was not an easy one. 
However, due to the masterly use of available resources, power connection to thousands of households was restored.   
 
Last Updated Oct 23, 2020, 5:12 PM IST