Delhi chef pays a foodie tribute to Wing Commander Abhinandan Varthaman
First Published Mar 14, 2019, 6:04 PM IST
Jitender Singh, a young chef at The Ashok, used his knives to pay fitting tribute to Indian Air Force's hero, Wing Commander Abhinandan Varthaman at the recent Culinary Art India event.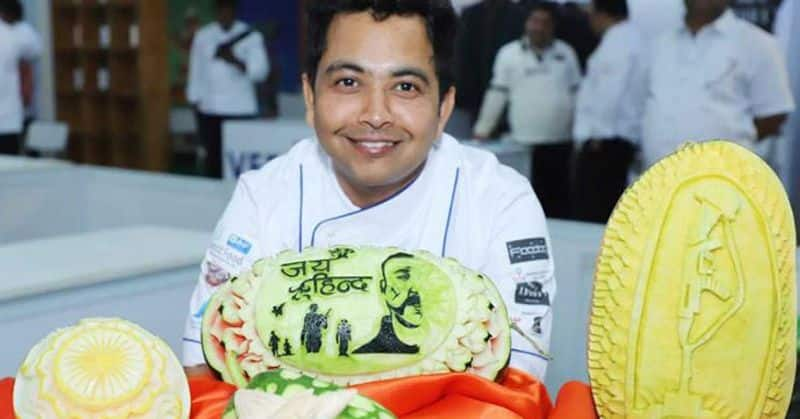 Chef Jitender Singh decided to pay a tribute to Wing Commander Abhinandan Varthaman while competing against four other chefs in the category of Fruit and Vegetable Carving at Culinary Art India.
The chef from The Ashok Hotel said, "What Abhinandan did for our country is beyond courage and bravery. Through this fruit carving, I wanted to pay a tribute to our brave pilot, our Army men and other defence forces. My carving is a mark of respect to our soldiers sacrifice, bravery and courage. Being a hotelier and a chef it's not possible for me to go to the frontline but I can always contribute with the talent I have. "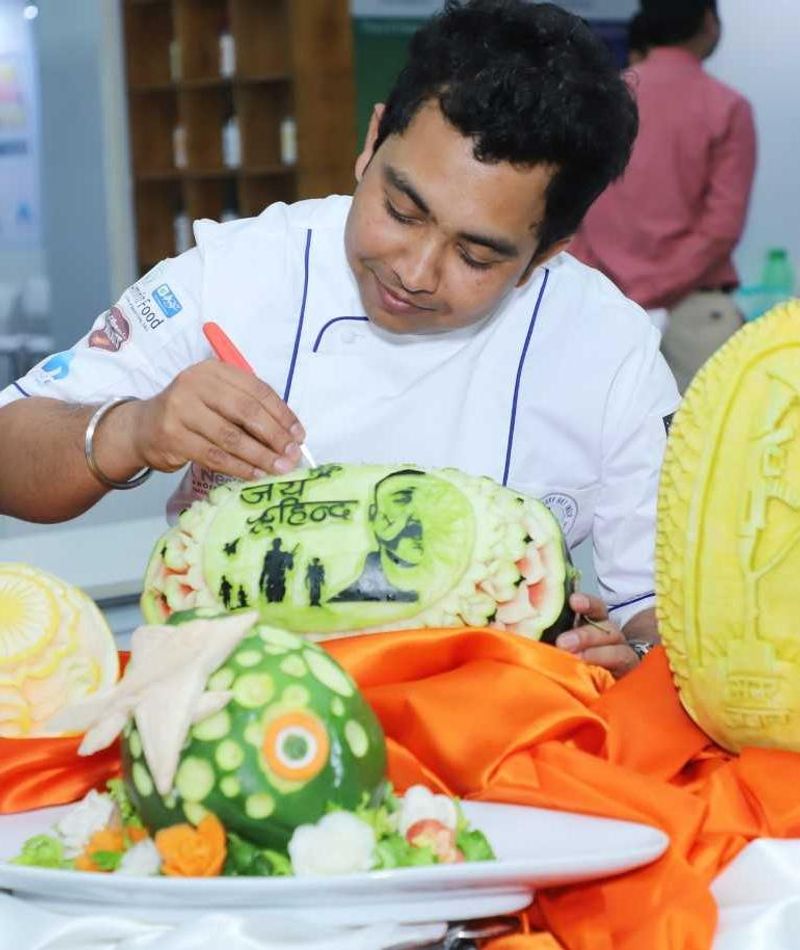 The chef said, "Through my carvings I wanted to beautifully depict Abhinandan's bravery and pay homage to the bravery and patriotism of our armed forces."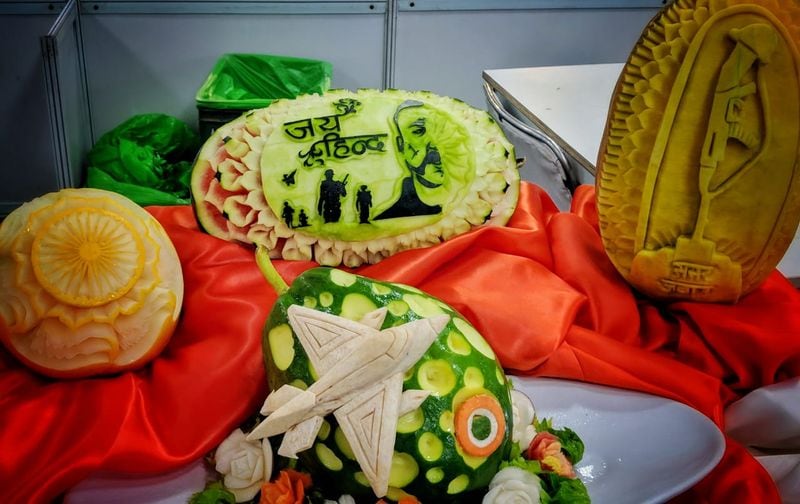 This craft was presented at India's biggest culinary competition- Culinary Art India 2019 held on the sidelines of Aahar at Pragati Maidan, New Delhi.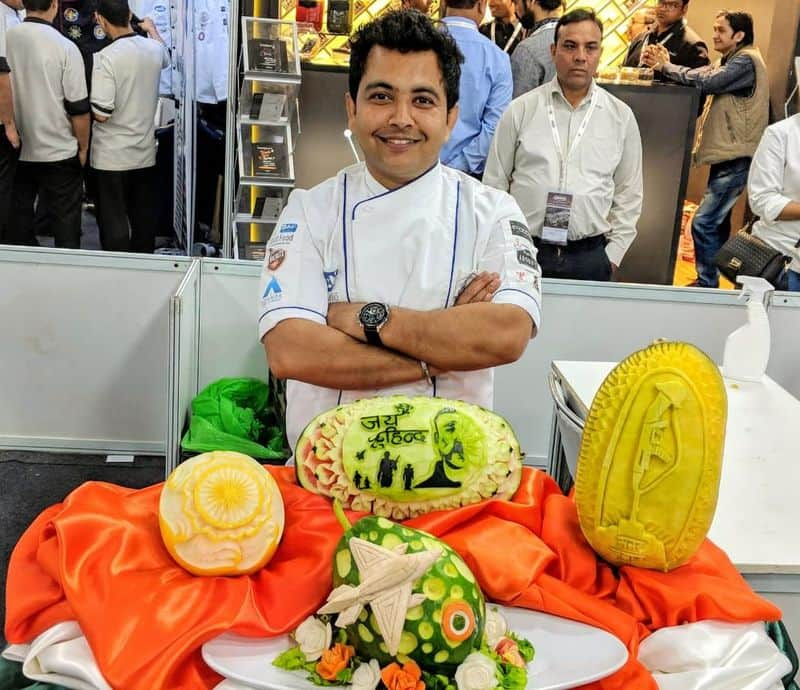 The chef's carving included a sketch of Wing Commander Abhinandan on watermelon, Amar Jawan Jyoti on pumpkin, MIG 21 on yam and highest honour of bravery- Ashok Chakra on honeydew melon.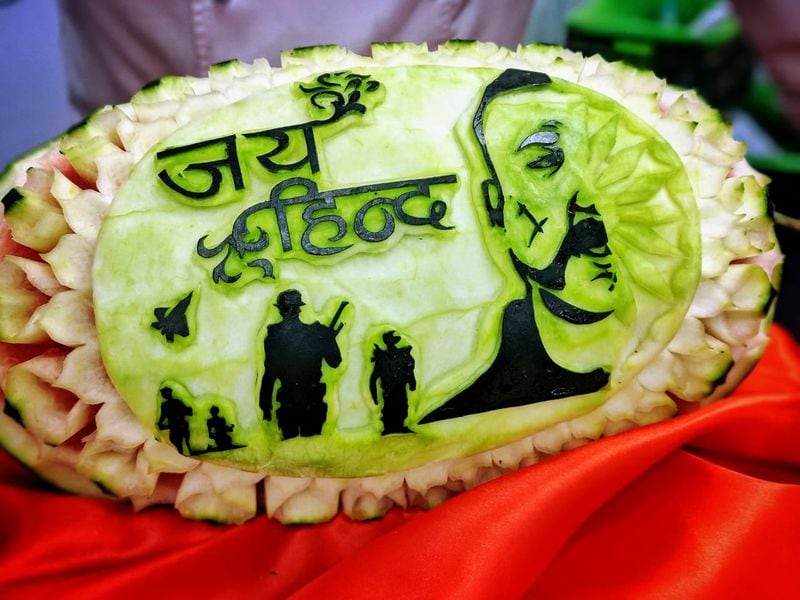 Chef Jitender carved out the face of Indian Air Force Wing Commander Abhinandan Varthaman on a watermelon as a tribute to his heroism.