Navratri, considered a significant festival celebrated worldwide by Hindus is set to be celebrated for nine days, which started from September 29.
Falling near the autumn equinox Shardiya Navratri is celebrated on the Pratipada tithi of Ashwin Shukla Paksha and marks the arrival of the autumn season in India. For newly wedded couples like Alka and Puneet Pradhan, the festival holds symbolic significance. The couple is observing their first Sharad Navratri by performing Kalash Sthapana at their new house for happiness and prosperity.
"What can be better than entering our new home with Durga Mata? Since we are her admirers, both of us believe that Kalash Sthapana will bring well-being and positive vibes into our home. However, as per our priest, the services, especially the bhog preparations are not easy to perform and needs to be executed with purity and authenticity," said Alka.
Briefing about the rituals one must follow to honour nine avatars of Goddess Durga, Alka and Puneet's priest Guru Shamdev Narayan said, "Among the four seasonal Navaratris, the Sharad Navratri is celebrated with zeal and zest to mark the victory of the good over evil. That's why there are a number of detailed rituals that devotees shall carry out with great faithfulness."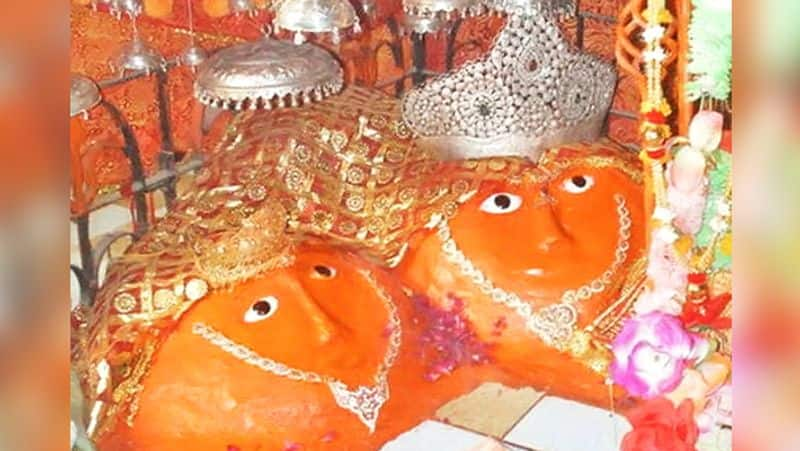 "Over the course of 9 nights and 10 days, everyone in the house must follow Satvik lifestyle. First, one should start by gathering the best of the ingredients for Kalash Sthapana, daily aarti, hawan, and bhog. During the holy days, it is vital that the aakhand jyot [supreme light] is extinguished under no circumstances," said Guru Shamdev.
Navratri in Sanskrit means nine nights in which nine forms of Goddess Durga are worshipped in a particular order. Alongside observing fast and performing various rituals, preparing a special offering for each day holds symbolic significance.
"Worshipping the different avatars with love and devotion will give one physical, mental and spiritual powers. Each form of the Goddess holds the key to special powers and divine qualities. And that's why the Goddess has a specific set of rituals that need to be followed," said the spiritual Guru Akshar.

He recommended a list of specific offerings or bhog that shall be offered on each of the nine days to the divine energies.

Ma Shailaputri -As a 'daughter of the mountains', she is a powerful energy who blesses you with strength and firmness. Pure ghee made from the milk of a desi cow be offered to her. It is ideal if the ghee is churned on a full moon night.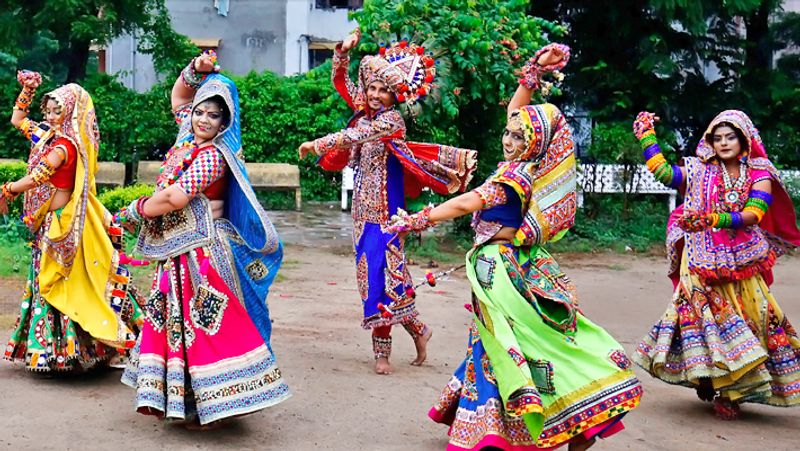 Ma Brahmacharini - As a representation of control and command over the self, she blesses one with the power of liberation. The second day is the day to multiply your energies. She is offered jaggery and milk. Sweets that are white in colour, like the coconut sweet should be offered as 'Bhog' to the Goddess.

Ma Chandraghanta -Dairy products and sweets that have been made from milk such as Dhoodh Peda are her favourites.

Ma Khushmanda -she is the Goddess of progress and success. Khushmanda Ma prefers offerings of coconuts, coconut water, along with its pulp, and sweets made from jaggery is considered ideal to be offered.

Ma Skandamata - To appease Ma Skandamata, you can offer her fruits, especially bananas.

Ma Katyayini - The ideal Bhog for Katyayini Devi is honey and jaggery.

Ma Kaalratri- The divine Goddess Kaalratri should be given coconut as an offering.

Maha Gowri - Home-made halwa infused with dry fruits should be offered.

Ma Siddhidhatri - She is offered fruits specifically apples and pomegranates.
Last Updated Sep 30, 2019, 5:25 PM IST