In this exclusive interview with MyNation, record-breaking India bowler Deepak Chahar talks about that memorable night in Nagpur, his father's sacrifices, Chennai Super Kings' help and more
Bengaluru: Despite his world record feat in T20Is, India paceman Deepak Chahar doesn't want to take his India spot for granted. According to him, every match for the country is his last.
On Sunday (November 10), Chahar took 6/7 including a hat-trick against Bangladesh in Nagpur as India won the third T20I and with it the series 2-1. Two days later, he was back to lead Rajasthan in the Syed Mushtaq Ali Trophy T20 tournament.
Also read: Deepak Chahar misses hat-trick but takes 4 wickets in 1 over
There as well, he was excellent, picking up four wickets in one over, against Vidarbha. He missed out on a hat-trick after bowling a wide.
He will be back on field tomorrow (November 14) to play for Rajasthan against Uttar Pradesh in the Syed Mushtaq Ali Trophy in Thiruvananthapuram.
Also read: Deepak Chahar sets world record in T20Is
The 27-year-old right-arm bowler took time off on Wednesday (November 13) to speak exclusively to MyNation. In this interview he speaks about his struggles, the T20I world record, his father's sacrifices, next year's T20 World Cup and more.
Excerpts from the interview:
MyNation: Deepak, congratulations. How are you feeling after taking 10 wickets in three days?
Deepak Chahar: Obviously, I am feeling great. I am lucky and blessed to have performed that way in three days.
Also read: Deepak Chahar makes rapid strides in ICC rankings
MN: How difficult was it to bowl in Nagpur in the third T20I against Bangladesh, considering there was dew?
Chahar: Playing in Chennai (in IPL) has helped me a lot. I think Chennai (MA Chidambaram Stadium) has the most difficult conditions for any fast bowler. There is nothing in the wicket and there is also dew, and then there is lot of sweat on my hands. Controlling the ball was very difficult. I did make few mistakes last year and I learnt from them. Now, I have an idea as to how to bowl with a wet ball. Last year's IPL gave me a lot of confidence. I learnt a lot of varieties in bowling and they helped.
MN: What was the pep talk by captain Rohit Sharma when Bangladesh were going well in the 175-run chase in Nagpur?
Chahar: Rohit bhai was just reminding us that we are playing for the country and 1.2 billion people are looking upon us. He told us, "we have to put 110%, no matter whether you are bowling or fielding". He really wanted to win that match. He asked us for a win and at the end of the day we were glad that we could achieve that.
MN: Were you told that you won't be taking the new ball or it came as a surprise?
Chahar: Yes, I was told. But, at the same time it was very motivating for me that it was the best thing that could have happened to me. After playing only six T20Is, when Indian captain (Rohit Sharma) says such words to you that he will be using you as the main bowler, like (Jasprit) Bumrah, who is India's No 1 bowler. Those words from Rohit were encouraging and motivating for me.
MN: Your father Lokendrasingh Chahar quit his job in the Indian Air Force (IAF) to help you become a cricketer. Tell us about his role in your cricket journey. 
Chahar: Every kid will say that his father has done a lot for him. Literally, my father has done a lot for me. I don't think anyone can match him, the dedication he had and the sacrifices he made for me. I can say that no one can do that. Even I cannot think that I can do that much for my kids. Whatever I have achieved today, 100% credit goes to him.
MN: Like every cricketer, you too must be having dreams of playing Test cricket.
Chahar: Test cricket is ultimate. So, I am going step by step. Now, I have to be a certainty in the T20I team, then progress to the ODIs and then Tests. I am not thinking too far, I want to concentrate one match at a time. Whenever I get an opportunity, I will try to perform well.
MN: After this world record bowling, will you be under pressure to deliver all the time for India?
Chahar: No, not at all. I have had that feeling in my debut match (taking 8/10 in 7.2 overs against Hyderabad in Ranji Trophy in 2010) as well. Even that time it was the same thing, getting the limelight on debut. But, you don't plan these things, they just happen. I thank God that he chose me. I am really happy. I have struggled a lot for the last six to seven years. I knew I had the skills. I thank God that he has helped me.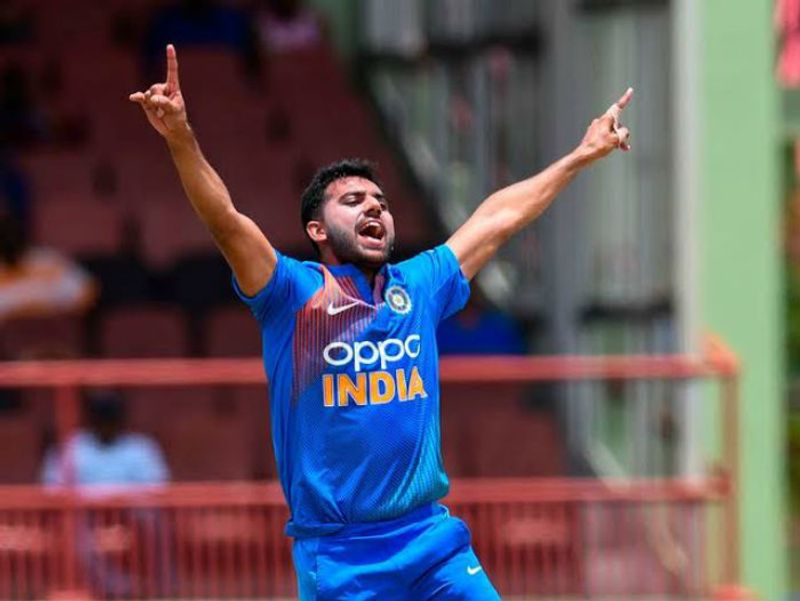 MN: Between the two brilliant performances (eight wickets on Ranji Trophy debut and six wickets in T20I) which one do you rate higher?
Chahar: That (eight-wicket haul on Ranji Trophy debut) had a different role for me and this (six-wickets) is different. After that Ranji Trophy performance, I was a certainty in the team. That was different because I was 17 and half years at the time. That was some brilliant swing bowling. This performance (against Bangladesh) is right on top. This is international cricket, bowling with the old ball in a T20I. People had seen me as a new ball bowler, no one thought that I could bowl with the old ball because they never saw me bowl with an old ball. Also, I was never given the old ball. I always felt that I can bowl with the old ball because when I can bowl three overs in the powerplay where only two fielders are outside the circle, obviously I can bowl at the death where five fielders are outside. Proving everyone wrong and proving myself as an old ball, middle overs bowler was the most difficult and important thing for me. Now, people will think that I can bowl with the old ball as well. They will have more trust in me. So, this is the most important performance in my career so far.
MN: Your thoughts on improving batting and becoming a T20 all-rounder?
Chahar: I work a lot on my batting. But, the problem is that you don't get that many chances to bat in a T20I game. When you are batting at No 8 or 9 you might get to bat once in six to seven matches, that too one or two balls. It is a difficult task to show your batting skills. But, whenever I get a chance, I try to do well. Whenever I talk to Mahi (Mahendra Singh Dhoni) bhai, he never tells me about my bowling. He tells me, "you are bowling good, try to focus on your batting because you have that capability. If you improve your batting you will be very useful to the team."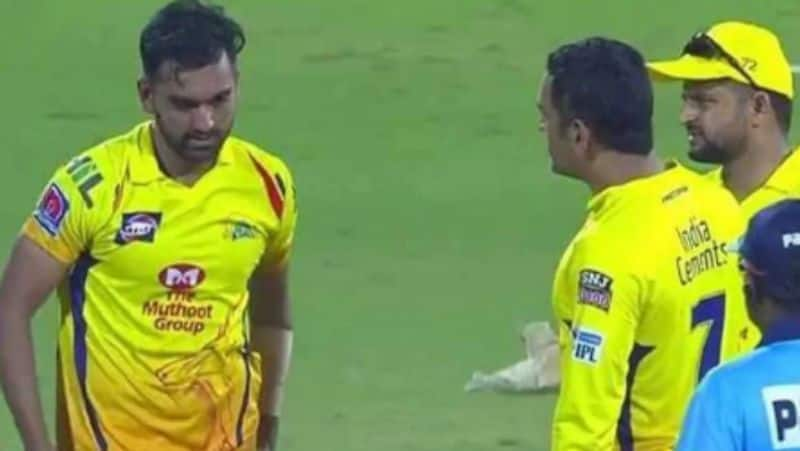 MN: How did you celebrate your record-breaking performance in Nagpur?
Chahar: We reached the team hotel at 1.30 am. I always watch my match after reaching the hotel. If I do well, I always go back and watch the match again. Even if I don't do well also, then too I watch to check what mistakes or what good things I did. I don't see the whole match but only my bowling. So, same thing happened that night too. Also, I spoke to my father, mother and sister. And, I had to pack my bags and leave the next day to play the Syed Mushtaq Ali Trophy for Rajasthan. So, there was no time for celebrations.
MN: After this world record, do you think you have got a step closer to cementing your place in India T20I squad for next year's T20 World Cup in Australia?
Chahar: That is not in my hands. I am always focusing on the next game. The next T20I series is against the West Indies (in December), if I get a chance to play, I will try to do well. As I tell everywhere and everyone, I treat every India match as my last game because the competition is very tough.
Read Exclusive COVID-19 Coronavirus News updates, at MyNation.
Last Updated Nov 13, 2019, 3:01 PM IST