Rahul Gandhi was once again caught unawares as he questioned the Modi government over Indian soldiers being unarmed, only to be schooled later about the agreement signed in 1996. We have compiled a few more instances of how he exposes himself with his phenomenal ignorance
Bengaluru: Former president of Congress Rahul Gandhi is in the news for questioning Narendra Modi government on India soldiers being unarmed during the Galwan clashes. 
Nous would dictate that any person, in the capacity of being the head of a national party, that too, more than a century old, should have armed himself with facts and figures before blurting out inanities. 
As his questioning the government went viral, external affairs minister S Jaishankar himself tutored Gandhi on how a consensus was reached in the year 1996 on the issue of not using firearms in a radius of 2 kiometres in the LAC. 
This schooling itself should have brought the scion back to his senses, but as they say, history repeats itself! Today (June 20) he further tried to lampoon the government over its abject surrender to the Chinese when the Prime Minister made it crystal-clear that India has ceded not even an inch of land to the dragon. 
But truth to say, the 50-year-old youth icon is a veteran in making such gaffes and faux pas.  
In a hurry to defame the BJP, he blurts out inanities, only ending up besmirching himself in front of the entire world! 
1.    Rahul Gandhi apologises to Supreme Court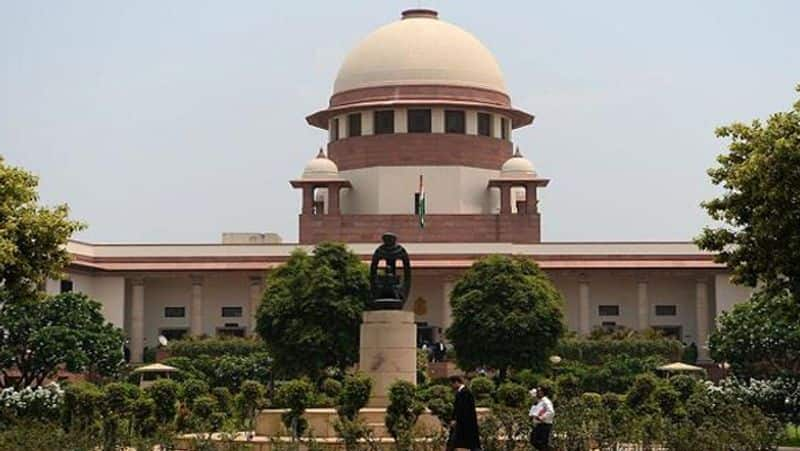 That reminds of how he issued an apology to the Supreme Court for dragging its name in the Rafale deal. 
He had tried to sully the image of the top court by attributing his "Chowkidar chor hai" comment to the Supreme Court! 
He must consider himself lucky, for the court let him off with a stern warning, adding he should have been more responsible. 
2. Rahul Gandhi's 'beat him up' comments against Modi 
 
Then we must have a look at his comments against Prime Minister Modi on the issue of joblessness. 
Rahul Gandhi had said, "The youth of India will beat him up with sticks and make him understand that this country will not be able to make progress until jobs are provided to them." 
Also Read: PM Modi dismantles Rahul Gandhi with aplomb
To this, the PM, who is blessed with the gift of gab, systematically dismantled it in the Parliament!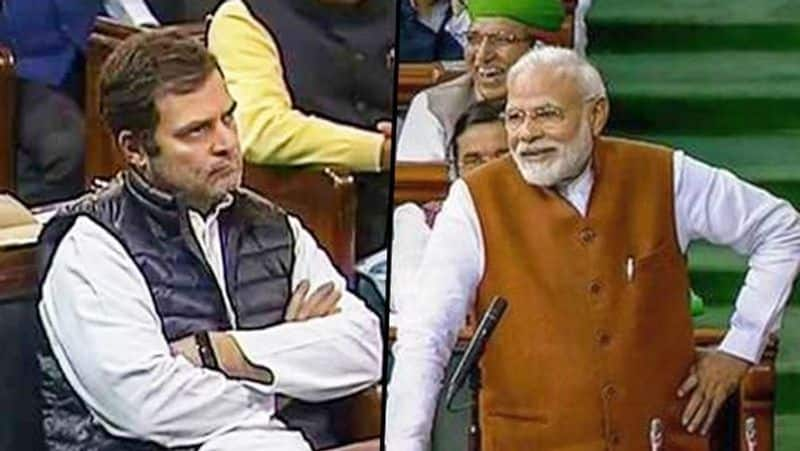 Modi said, "I was hearing the remark made by one of the Congress leaders that I will be lathi-charged within a few months. I have been 'Gaali proof' after hearing so much abuse. Now, I will do Surya Namaskar for six months and toughen myself up to bear the blows. I am humbled that they have announced it beforehand so now I will exercise and make myself fit for it."
It is interesting to note that Rahul Gandhi had also mocked PM over his yoga video, trying to correlate it to the economy, but had only ended up failing badly.
Also Read: Rahul Gandhi mocks PM Modi over Yoga
3.    Rahul Gandhi calls Sadhvi a 'terrorist'
What's noteworthy about Rahul Gandhi is that he suffers recidivism. Even after suffering ignominy at the hands of the top court for his wrongful ascription, he again relapsed to lies. This time, it was about Sadhvi Pragya Singh Thakur, an MP. 
Terrorist Pragya calls terrorist Godse, a patriot.

A sad day, in the history of
India's Parliament.

— Rahul Gandhi (@RahulGandhi) November 28, 2019
Any person with good knowledge of law doesn't even think of making such calumnious statements. 
But Rahul Gandhi continues to talk such gibberish. There are news reports that he will once again be coronated the king of AICC. 
But is it not high time that he mended his ways, spoke meaningful sentences and did his homework? 
How far will he drown his party?  
Read Exclusive COVID-19 Coronavirus News updates, at MyNation.
Last Updated Jun 20, 2020, 5:43 PM IST