Kerala high court ordered state government not to force women under the age of 18 to participate in the women's wall. Also, there are reports that government employees are scared whether they will face transfers and other challenges if they say no to participating in the women's wall

Thiruvananthapuram:  The Kerala high court has directed the state government not to force women under the age of 18 to participate in the women's wall programme. Meanwhile, the state government had submitted an affidavit in the high court saying that government employees would not be forced to participate in the women's wall. The government also clarified that no action would be taken against those who stay away from the women's wall.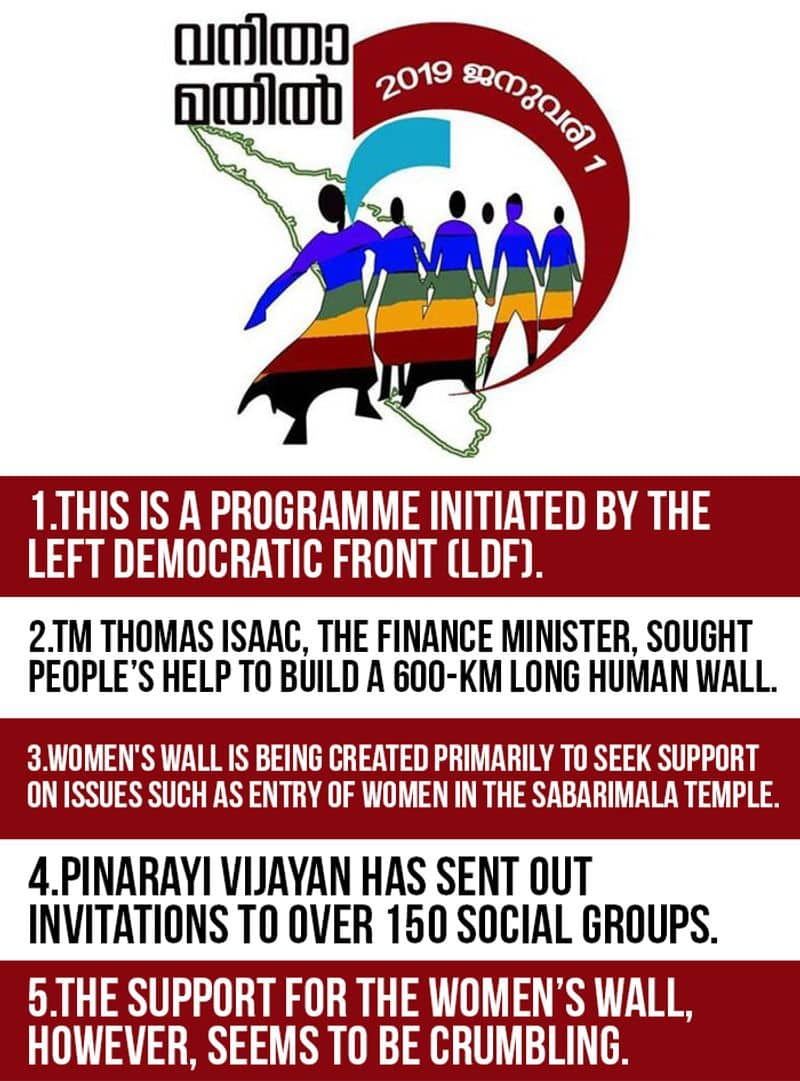 Similarly, there was a salary challenge in the state. The state government said that they won't force government employees to pay their salary. Eventualities, however, have been exemplified in cases of physical assault of few government employees in the state.
On August 26, Kerala Chief Minister Pinarayi Vijayan urged Malayali's from across the world to donate a month's salary to support the flood-ravaged state, giving rise to a new challenge - the 'salary challenge.' 
According to reports, if government employees were not willing to contribute their wages, the state government ordered them to give it in writing to the concerned authorities. Many government employees alleged that if they refuse to join hands for the salary challenge, then the state government will gift them with another challenge- the 'transfer challenge' (punishment will be meted out to them in the form of transfer).
Also read: Rebuild Kerala: Accept salary challenge, if not face transfer as punishment
Earlier, there were reports that an employee in a Public Service Commission (PSC) office had said no to the salary challenge and even wrote the reason on a letter and gave it to the concerned authorities. 
Sajeevan, the record officer of the PSC office in Thiruvananthapuram was allegedly beaten up by left-wing leaders. The leaders, though, have denied this. Sajeevan had also complained to the Cantonment police station. Here, it was not punishment in the form of transfer, but physical assault.
Many government employees fear whether they also would have to undergo similar treatment like Sajeevan faced if they refuse to participate in the women's wall.
"I am working in a government school, without my will I had to pay up to keep with the salary challenge. I hope women's wall won't be like that and I don't wish to participate in that programme," said, a government employee who wished to stay anonymous.
"I am also a government employee, even though state government said there was no compulsion for salary challenge, I had to later pay a part of my salary. There are chances for women's wall to also become this sort of challenge," said Shini Kannur.
Read Exclusive COVID-19 Coronavirus News updates, at MyNation.
Last Updated Dec 21, 2018, 1:47 PM IST