Before Manohar Parrikar, not only the Narendra Modi government and Anil Ambani but also Dassault Aviation and French President Emanuel Macron had rubbished Rahul Gandhi's Rafale-related claims
New Delhi: Goa chief minister Manohar Parrikar on Wednesday lashed out at Congress president Rahul Gandhi by means of a letter, accusing him of playing 'petty politics' over a meeting between the two that Gandhi had himself called a 'courtesy visit'.
In a strongly worded two-page-letter, the Goa chief minister said, "Paying a courtesy visit and then stooping so low as to make a false statement for petty political gain has raised, in my mind, questions about the sincerity and purpose of your visit itself."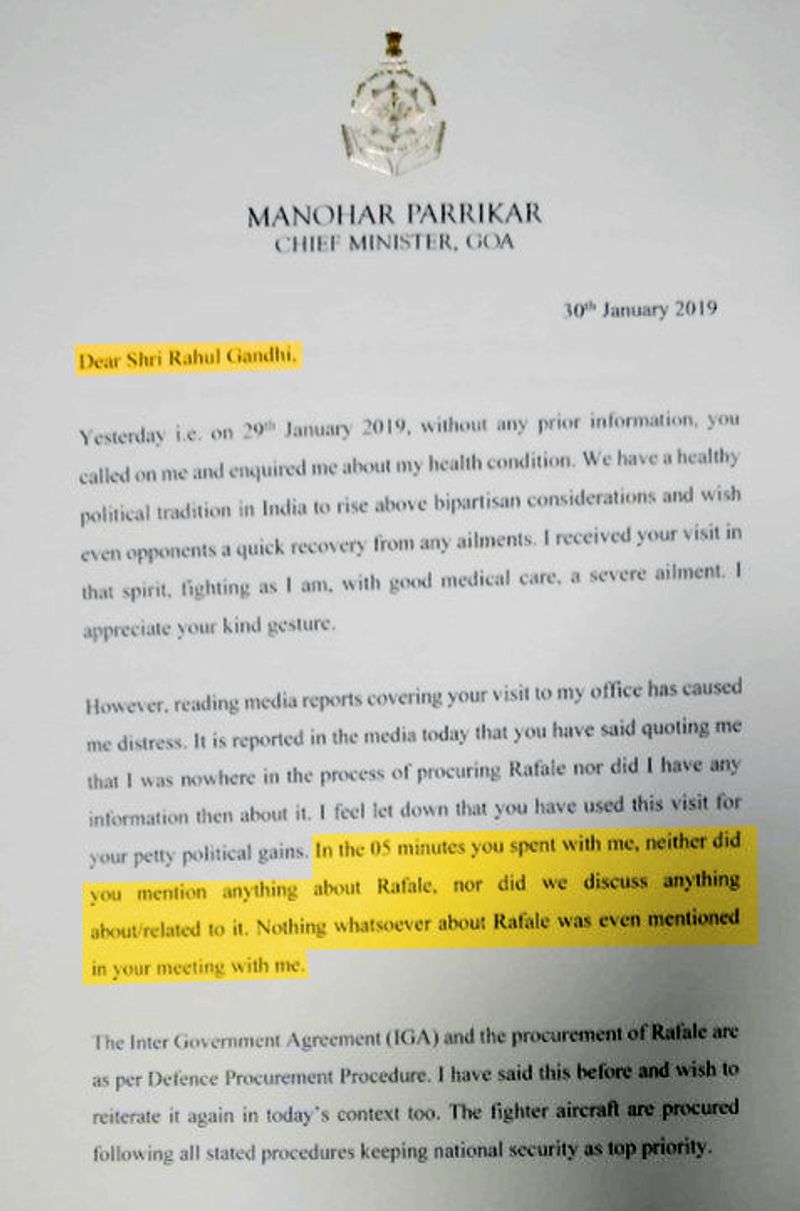 Parrikar went on to allege, "Here am I fighting a life-threatening illness... I thought your visit would give me your good wishes in that cause of serving our people. Little did I know that you had other intentions."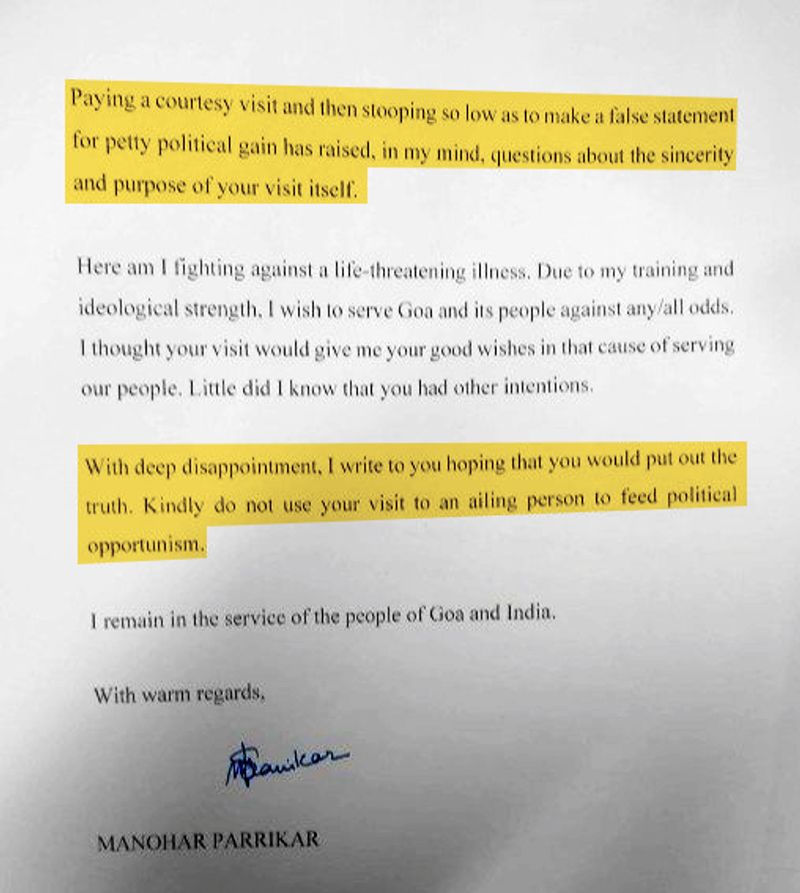 Gandhi, who was on a vacation in Goa along with his mother, paid a visit to Parrikar on Tuesday. After meeting Parrikar, who is suffering from cancer, he told journalists waiting outside the residence that the meeting was strictly a courtesy visit. Even on social media, it was quite well received, considering Gandhi had kept courtesy above politics. However, within 24 hours, he made a U-turn in Kochi where he claimed at a public rally that the two had discussed Rafale deal. Gandhi alleged," Friends, the ex-defence minister Mr Manohar Parrikar clearly stated that he has nothing to do with the new deal that was orchestrated by Mr Narendra Modi to benefit Anil Ambani". 
Earlier, Gandhi had claimed the Rafale deal had been a "scam". Not only the Modi sarkar and Anil Ambani whose name was dragged in but also Dassault, the company that makes the Rafale aircraft had strongly refuted the claim.
Emanuel Macron, the French President rubbished Gandhi's allegations of a personal conversation between Gandhi,  former PM Manmohan Singh and the Congress president, stating that such a meeting had never taken place. Now, with Parrikar's strong rebuttal, the Rafale discourse has dealt another big jolt to the Congress.
Read Exclusive COVID-19 Coronavirus News updates, at MyNation.
Last Updated Jan 30, 2019, 5:53 PM IST