The battles depicted in the murals are Gangasagar, Longewala, Tithwal, Rizangla, and Operations Meghdoot and Trident. Here are the details of famous battles.
New Delhi: The National War Memorial (NWM), which Prime Minister Narendra Modi is inaugurating on Monday, will not only pay tribute to over 25,000 soldiers who laid down their lives post-Independence but also showcase the valour of Indian forces at famous, historical battles.
The Veer Chakra (circle of bravery) in the war memorial has six bronze murals depicting famous battles fought by Indian Army. Each mural weighs between 600kg and 1,000kg and is made by noted sculptor Ram Sutar.
The battles depicted in the murals are Gangasagar, Longewala, Tithwal, Rizangla, and Operations Meghdoot and Trident.
Battle of Gangasagar
It was on the intervening night of December 3 and 4 in 1971, when Lance Naik Albert Ekka and his 10 other soldiers of the 14 Guards Regiment died in a fierce battle while defending the nation against the forces of Pakistan, in the process saving Agartala from a foreign invasion. The battle which protected Agartala took place near Gangasagar railway station, 7 km from the state capital.
Indian troops continued their advance by clearing bunker after bunker against intense and close enemy shelling. Pakistani soldiers opened medium machine gun fire from a two storey fortified building inflicting heavy causality. This did not deter the Indian soldiers who turned the tide in their favour. LN Ekka was posthumously awarded India's highest gallantry award the Param Vir Chakra (PVC).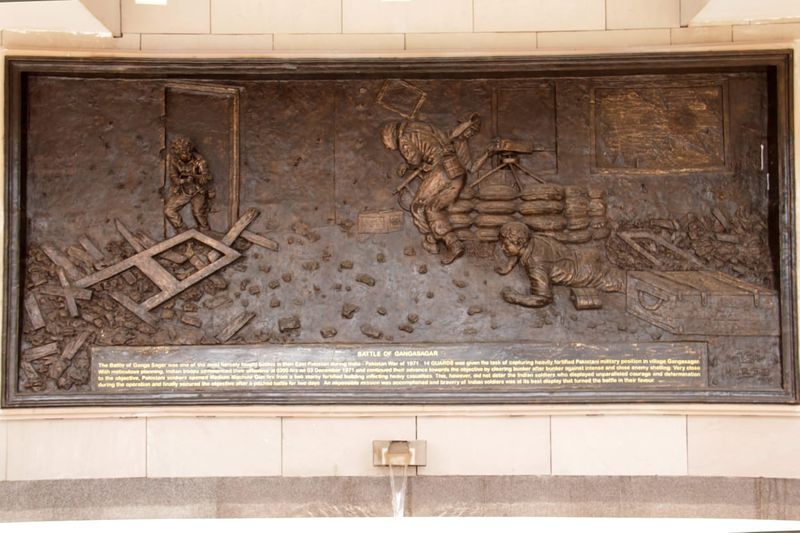 The Battle of Longewala (4–7 December 1971)
It was one of the first major engagements in the western sector during the Indo-Pakistani War of 1971, fought between assaulting Pakistani forces and Indian defenders at the Indian border post of Longewala, in the Thar desert of Rajasthan state in India. Indian forces not only foiled the attack by Pakistan but forced them to withdraw when India launched an offensive attack against them.
The Indian Army was on the defensive mode when the Pakistan army attacked the Longewala post on the night of 4 December 1971. Sensing trouble, Major Kuldip Singh Chandpuri (Commanding Officer) in 23rd Battalion, Punjab Regiment immediately got in touch with the battalion headquarters requested immediate reinforcements. Battalion headquarters informed that reinforcement wasn't possible before dawn.
The Pakistani force, comprising 4,000 soldiers, T-59 and Sherman tanks and medium artillery battery attacked Longewala border post. In spite of being outnumbered, Indian soldiers gallantly held the post. At the dawn, the Hunter aircraft based in Jaisalmer wreaked havoc on the Pakistani troops.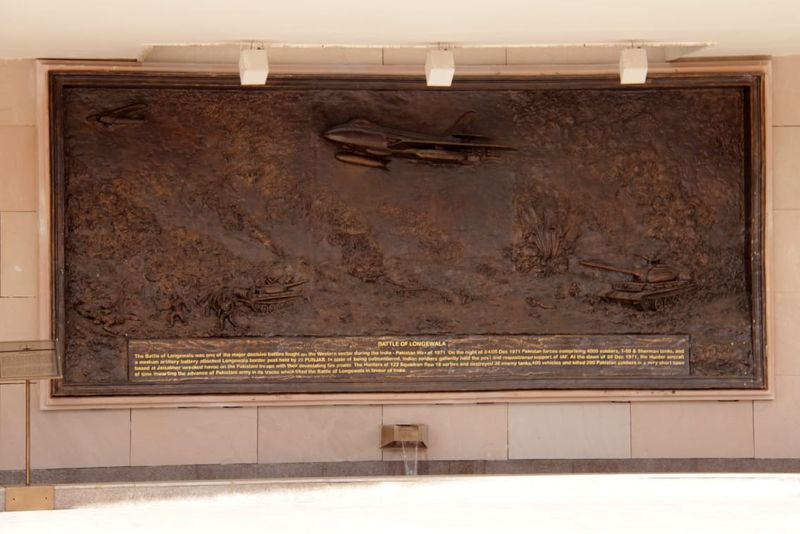 Battle of Tithwal
On May 23, 1948, the town of Tithwal was recaptured by the valiant Indian Army troops. The battle saw two brave soldiers being awarded India's highest gallantry award Paramveer Chakra (PVC) posthumously.  It was the longest battles fought during the India-Pakistan conflict in 1947-48.  During the initial stages, the Pashtun tribal militia had crossed the border and occupied the strategically important village of Tithwal on indin side which was fought over and claimed by both sides on a number of occasions. Attacker's primary aim was to capture the Richmar Gali located South of Tithwal and Nastachun pass, east of Tithwal which was held by Indian Army. The massive attack was launched by Pakistan army on October 13, 1948, hoping to capture the post held by Indian troops but failed miserably with heavy causality due to undaunting courage and valour displayed by Indian troops. Indian Army retained the post of Tithwal. Soldiers of 6 RAJ RIF, can be seen charging on the enemy in hand to hand combat.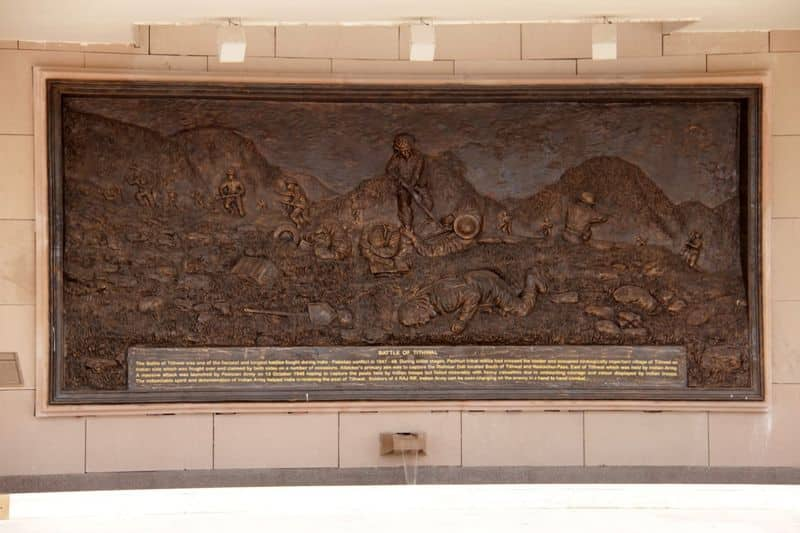 Battle of Rizangla
It was a pitched battle fought during India-china border conflict of 1962at one of the highest mountainous battlefield at 18,000 ft. occupation of the mountain pass Rezangla in J&K's Ladakh region by Chinese forces would have cut off the only road link of Chushul garrison to Leh. On November 18, 1962, Chinese troops launched a silent attack over Indian defences at Rezangla from two directions. As Indian troops were very vigilant, they inflicted heavy casualties on the attackers. Chinese forces launched multiple attacks and cut off all communication line of Indian troops. In spite of being completely isolated and outnumbered, soldiers of 13 Kumaon under the leadership of the company commander fought till last man last round. Troops of the Indian Army displayed unparalleled courage and determination during the operation.  
Operation Meghdoot
The operation was carried out along the north-western border region in high altitude area of Siachen glacier. The enemy post 'Quid-e-Azam', at an altitude of 21.153 ft with 1,500 ft steep ice wall, was so well positioned that it dominated the Indian posts all around. To capture this strategically located position, the Indian Army launched its offensive on June 23, 1987. After three days and three nights of gruelling operation under the most difficult and adverse weather conditions with temperature going down to -50 degree Celsius and intense snow blizzards, 8 JAKLI accomplished the mission on June 26, 1987. It is considered a feat unparalleled in the history of high altitude warfare. Later, the post was named as 'Bana Top' taking its name from one of the valiant soldiers who participated in this operation.
Operation Trident
Operation Trident was an offensive operation launched by the Indian Navy on Pakistan's port city of Karachi during the Indo-Pakistani War of 1971. On the night of December 4-5, Indian naval ships Kiltan, Katchall, Nipat, Nirghat and Veer carried out their first missile attack over Karachi harbour.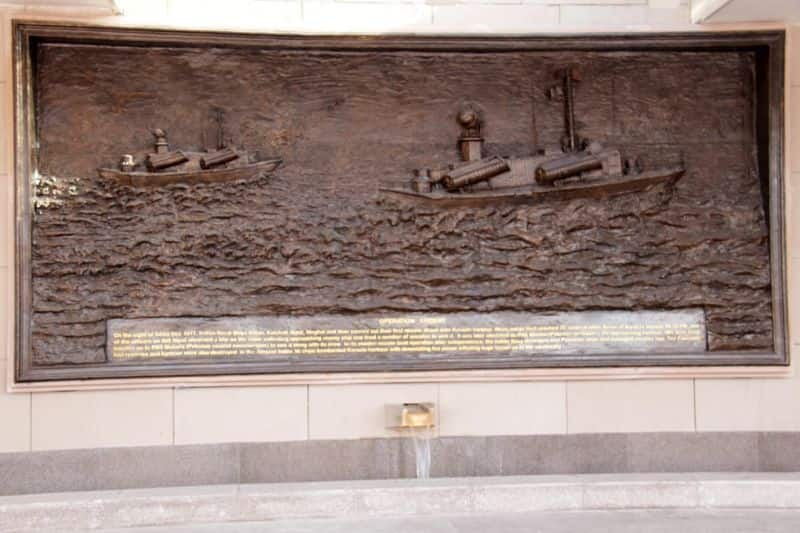 The operation saw the first use of anti-ship missiles in combat in the region. While India suffered no losses, Pakistan lost a minesweeper, a destroyer, a cargo vessel carrying ammunition, and fuel storage tanks in Karachi. Another destroyer was also badly damaged and eventually scrapped. India celebrates its Navy Day annually on 4 December to mark this operation.
Read Exclusive COVID-19 Coronavirus News updates, at MyNation.
Last Updated Feb 25, 2019, 4:53 PM IST