Valentine's Day is just around the corner and if you are looking to make this one the most memorable one yet, make sure to get in the spirit of Kiss Day.
New Delhi: With Valentine's Day just a hop, skip and jump away, we suggest you start working on your romancing skills already. 
The day of reckoning of Valentine's week is here. Yes, today as the world celebrated Kiss Day, it's time to pucker up and get your game on. the way you kiss can play a major role in a relationship. If done right, you leave a lasting good impression, if not resort yourself to the 'forever alone' lifestyle.
According to a survey by dating app OKCupid, 70% men and 55% women chose romancing in the woods to be far more romantic than snuggling in Paris which got 30% men and 45% women saying yay. Yes, kissing in the wilderness scored more points than quick pecks while sightseeing in Paris. 
Also read: 7 off-beat gifts to buy your Valentine if you are bored of roses and chocolates
So, here is a quick crash-course to help you celebrate this day the right way. 
Good kissers seek consent
The perfect end to a date is definitely the goodbye kiss. However, forceful kisses are un-classy and most definitely counts as assault. Leaning in and asking for one sets the mood, creates memories and shows that you are considerate of your partner's feelings. 
Good kissers stay fresh
While it is good to maintain hygiene otherwise too, you must make sure to smell clean before your pucker up. Avoid food with garlic, onion or cheese while on a date. Keep hydrated with juices for a naturally sweet smelling breath. On the other hand, make sure to not douse yourself in Eau de Cologne or that can make your date quite nauseous. When in doubt, just spritz your perfume in the air and walk through it. Itchy-scratchy beard is a no-no, so make sure to groom beforehand.  
Also read: #PromiseDay: 5 hilarious promises for couples who have no intention of keeping them
Good kissers set the mood
Keep the time and place in mind when you lean in for a consensual kiss. Canoodling in a crowded mall in full public view or in the middle of a road is not cool. Majority of people detest PDA and that includes your date. When in doubt, just refer to our tip no.1 and proceed. 
Good kissers carry a balm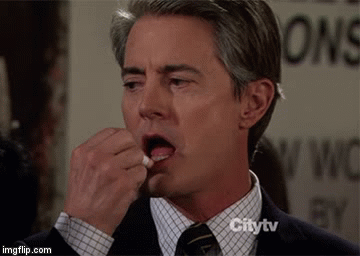 Have you imagined what it feels like to kiss a cactus? Well, that could very well be you if you don't address your chapped lips. So, make sure to carry a scented or unscented lip balm or chapstick to have soft, kissable lips. Ladies, we suggest you opt for smudge-proof lippies instead of matte or moisturising ones if you don't want your lip colour all over your date's face. 
Lastly, good kissers do not kiss and tell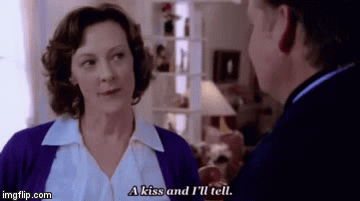 Nobody wants to know the physical details of your Kiss Day trysts. So, make sure to not go about sharing details of your date on social media or in your friend circle. This just shows you in a bad light. 
Read Exclusive COVID-19 Coronavirus News updates, at MyNation.
Last Updated Feb 13, 2019, 10:01 AM IST