The newlywed actor was recently spotted without the tattoo she had got done while dating actor Ranbir Kapoor in 2007
New Delhi: Bollywood's mastani, actor Deepika Padukone may have finally found her Prince Charming in actor Ranveer Singh, she did have to go through her share Mr Not-So-Rights before that.
Newlywed Padukone's much-publicised relationship with actor Ranbir Kapoor in 2007 may have lasted only two years but a tattoo she had got in his memory continued to haunt her. The Bajirao Mastani actor had got Kapoor's initials inked on the nape of her neck, that stayed put even after the couple had broken up and she had started dating her now-husband Ranveer Singh.  
However, as the newlyweds returned from their Italian destination wedding, fans noticed that the body art was missing from her neck. This lead many to speculate that the actor has had a cosmetic procedure to remove it. We spoke to cosmetic surgeon Dr Anup Dhir, senior consultant, Apollo Hospital to solve the mystery. 
On seeing the photograph, he says, "It is difficult to be sure whether this tattoo has been permanently removed or masked without a closer physical examination.
It is not uncommon that patients request removal of tattoos. This can be due to various reasons, they no longer like it, not suitable for their new job or their partner has changed."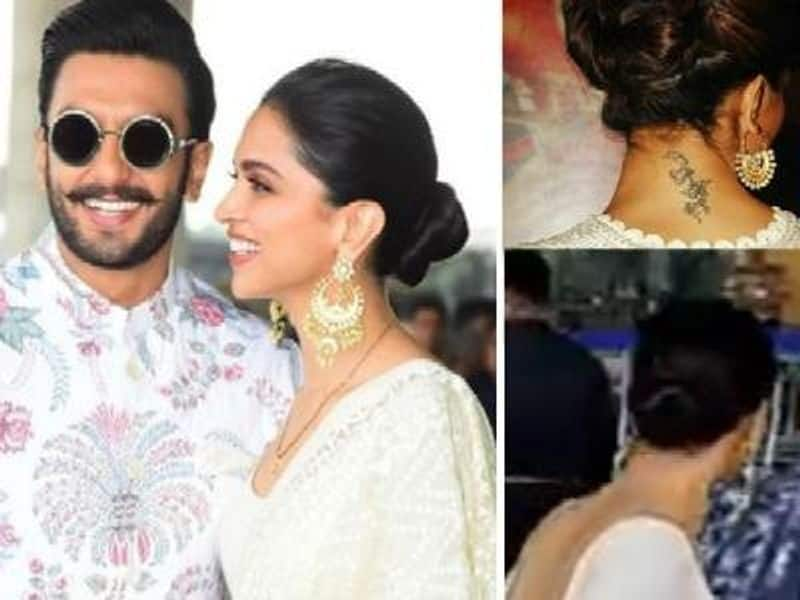 He also shared that there are various methods for tattoo removal or masking. "Using lasers for tattoo removal is currently the most popular and effective method. The pulses of laser energy break down the ink which is then cleared by the body's own immune system. It is not a painful procedure. The latest lasers are very good and cause very little physical discomfort. They might cause a mild burning sensation in the area which can be easily managed with painkillers. Repeated treatments or if done by an untrained person may lead to burning or scarring of the skin, but this is very uncommon. The cost will depend on the extent of the tattoo and also on the laser machine being used," said Dr Dhir. 
Another method is the IPL or Intense Pulsed Light Therapy that uses light energy instead of a laser and works in much the same way though it is not as popular. Dermabrasion is another less popular method where the top layer of the skin is lightly removed with abrasive friction like a sandpaper. Excision and grafting can be used to remove tattoos in extreme cases. Here the skin in the area of the tattoo is excised and the area then stitched together or a graft put in if the area is very wide.
If you are looking for a quick fix, beware. He says, "Some creams may be available on the internet, claiming to lighten tattoos but usually do not work. Masking makeup can be used to temporarily hide the tattoo."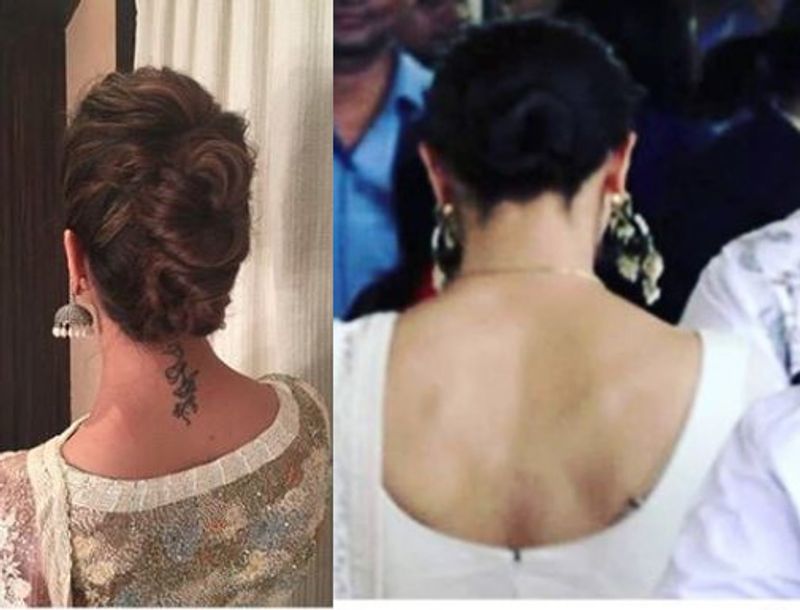 If the pain is not the issue, take the price into consideration. Dr Dhir reveals that each treatment costs about Rs 10 -20 thousand and may need 6 to 10 sittings one month apart, running the cost to a couple of lakhs. So, take heed of a lesson that Deepika learnt the hard way, do not tattoo the name of your bae on yourself because love may last long, but a tattoo is forever. 
Last Updated Nov 28, 2018, 2:05 PM IST