Yogi Adityanath's government is mulling creating a herbal belt that will run 800km with a view to preventing soil erosion

Bengaluru: Yogi Adityanath is a CM who keeps experimenting. In his latest bid to protect environment by preventing erosion of land, his government will develop 800 km roads as herbal belt with medicinal and herbal trees along both sides of the road.
In this regard, deputy chief minister Keshav Maurya, who also holds the PWD portfolio, said that these herbal roads will have trees like Peepal, Neem, Sahjan along with other herb varieties like Brahmi, Ashwagandha and Jatrofa.
Another important thing to note is that these plants will provide raw materials for the medicines and will also help in curbing the erosion of land.
This scheme is beneficial in two ways. One, it will help development and two, it will give a boost to beautification and also help improve biodiversity. 
The scheme involves roads that are along national and state highways. These gardens will also keep air free from pollution, bacteria and will also keep other diseases at bay.
The PWD Department will also make arrangement for rain-water recharging system on these herbal roads.
Also Read: 1,400-km long green belt to restore degraded land
Last year, there were news reports that the centre is mulling the creation of a 1,400 kilometre stretch of 'Green Wall' across Gujarat to Delhi-Haryana. The green belt which will stretch from Porbandar to Panipat will help in restoring degraded land along the Aravali hill range across Gujarat, Haryana and Delhi.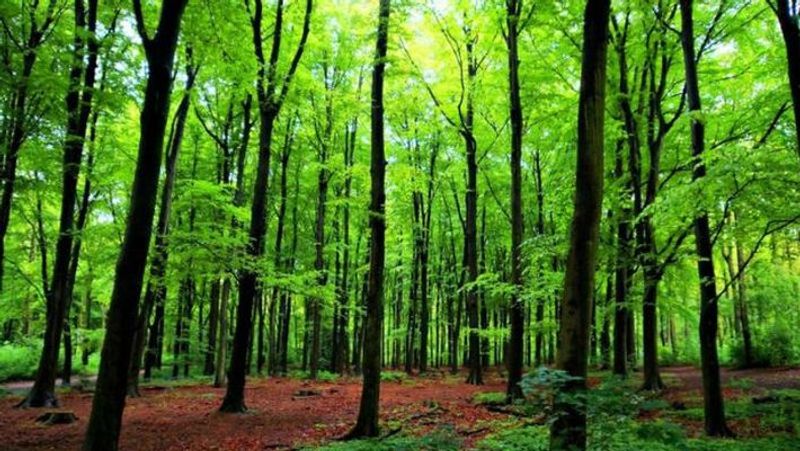 News reports had then quoted an official as saying that the idea had been part of the agenda of the recently held conference of the United Nations Convention to Combat Desertification. 
The report also said that the plan, which had been in the pipeline for nearly a decade, is looking to restore 26 million hectares of degraded land by 2030.
In 2016, an ISRO reported revealed that over 50% of the land in Gujarat, Rajasthan and Delhi had been degraded. 
The move had left several netizens excited. Many have said that this would go on to become yet another success story of the Modi 2.0 government.
 
Read Exclusive COVID-19 Coronavirus News updates, at MyNation.
Last Updated May 29, 2020, 1:28 PM IST