At a time when Congress should have condemned vandalism, it tries to play appeasement politics

Bengaluru: The vandalism and violence on August 11 by a Muslim mob is a blot on the city's reputation of being peaceful.
 
It all began over a post on social media, allegedly defaming Prophet Muhamad. But it eventually and shockingly graduated into mob violence, with the house of Dalit MLA Akhanda Srinivas Murthy being torched, policemen and vehicles being attacked.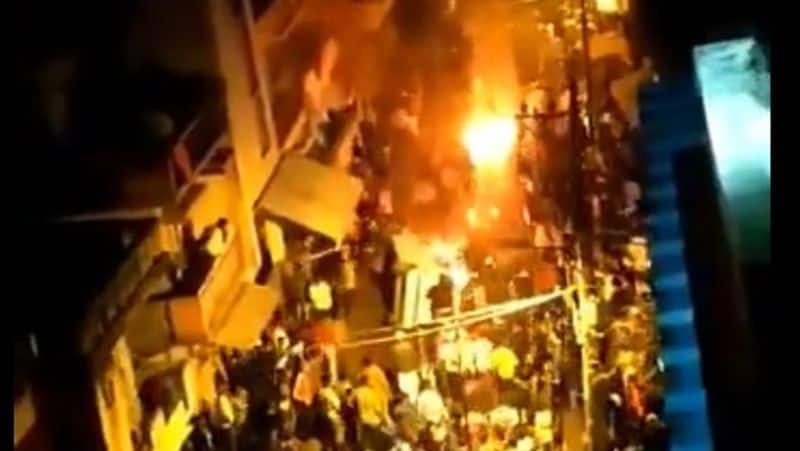 When reports last came in, as many as 50 cops have been grievously injured. 
But more shocking than the vandalism, hooliganism and violence that spilled on the streets is the attitude of the Congress. 
BJP General secretary BL Santosh put out a tweet this morning accusing the Congress of being tight-lipped over the issue. 
He said, "Dead silence by @INCIndia @INCKarnataka even after their Dalit MLA Sri Akhanda Srinivasa Murthy was attacked, house ransacked yesterday in Bengaluru. Total support for RIGHT TO RIOT ...? For them appeasement is the only official party policy."
To this, former president of Karnataka Congress Dinesh Gundu Rao, hit back saying, "As usual @blsanthosh is using this terrible incident to gain political mileage.
His statement is a crude attempt to communalise the issue & divide on caste lines. Pathetic & Deplorable. That's what 
@BJP4India & @RSSorg do best, play politics over/with dead bodies." 
If one can see through the statement made by Dinesh Gundu Rao, it is clear he wants to stay clear of criticising the rioters, who in this case, happen to be Muslims. This again corroborates that the Congress wants to spare the members of the minority community. 
Look at how Miya Gundu Rao is cleverly blaming the victims and sparing the perpetrators.

Your stunning silence in not condemning Muslim rioters exposes how your party is completely complicit with Jihadi elements. https://t.co/3CiqlpgNA3

— Tejasvi Surya (@Tejasvi_Surya) August 12, 2020
Then, former Karnataka chief minister Siddaramaiah put out a tweet, condemning not just the violence unleashed, but also the alleged affront on Prophet Muhamad. 
He said, "I condemn both violent incident that erupted in Kaval Byrsandra & also the social media post that instigated the mob.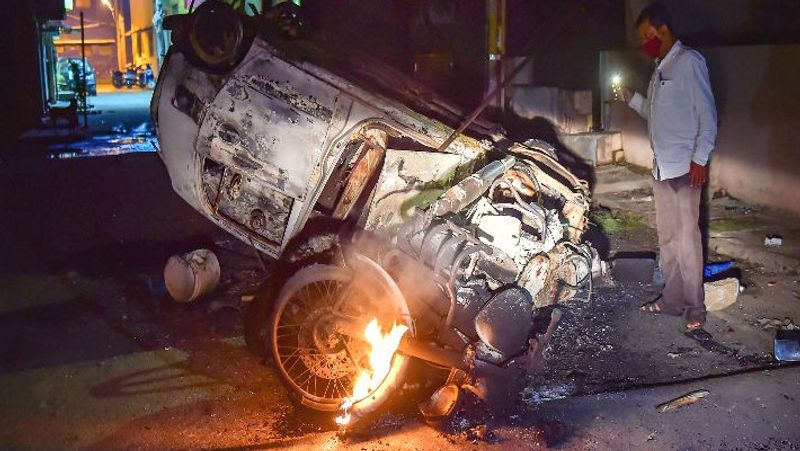 I humbly request both Hindus & Muslims of the area to stay calm, maintain peace & live in harmony." 
This is the classic spin of secularists: to falsely equate two disproportionate events.

By doing so, they try to exonerate perpetrators of violence, justify their acts as warranted & most importantly, blame alleged 'instigator' for all mishap.

The script has gotten stale, Sir https://t.co/l1QmQclZdm

— Tejasvi Surya (@Tejasvi_Surya) August 12, 2020
By blaming the two sides, Siddaramaiah is only trying to protect the perpetrators of violence. 
This is how the Congress has been playing foul with secularism. 
 
Last Updated Aug 12, 2020, 2:40 PM IST