On this #Womensday2020 let's tell you the interesting story behind Kamakhya temple in Assam.
Bengaluru: We live in 21st Century. Indian women have achieved glorious feats. Be it in the Army or in the Space Organisation, women power literally rocks! 
But, at the other end of the continuum, the issue of menstruation is still a taboo for many. 
We have certainly been witness to incidents in which women have been ostracised or isolated while going through their menses in many households even to this day. 
But in simple terms, menstruation isn't reprehensible. It is just a biological process facilitating reproduction. 
Talking of menstruation, on this #Womensday2020, let's talk about a temple dedicated to a menstruating goddess called Kamakhya. 
Nestled in Guwahati, Assam, India, the temple certainly stands as a glowing example of how menstruation is seen as a sign of fertility.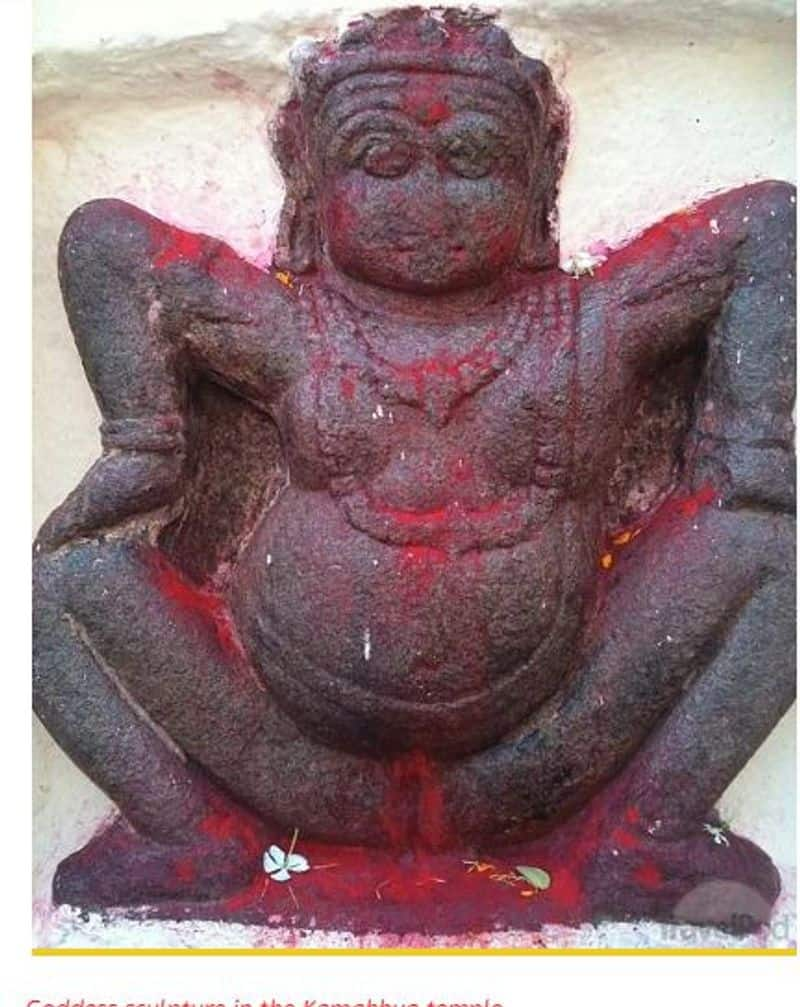 The story behind the temple: 
The Kamakhya temple is considered to be one of the 108 Shakti peethas. The story goes that once Sati, the wife of Lord Shiva fought with him over an invitation by her father Daksha. The invitation was in relation to a certain ritual. Interestingly, Daksha did not invite Lord Shiva for the ritual. And when Sati attended it, it is said Daksha even abused her husband. Unable to bear the affront, Sati committed suicide. 
On learning of her suicide, Lord Shiva became enraged and carried her corpse and began to dance. That is when Lord Vishnu intervened and cut her corpse into 108 pieces. The places where her body parts fell are considered to be Shakti peethas. At Kamakhya temple, which is also a Shakti peetha, Sati's womb and vagina fell. 
Why the name Kamakhya: 
There is another interesting story behind this christening. It is said Kamadeva, the Lord of love lost his virility due to a curse. So in order to rid his curse, he sought the genitals of Shakti. He also got rid of his curse and regained his potency. That is the why it earned the name Kamakhya. 
As per other stories, it is also believed that Lord Shiva and his wife romanced. In Sanskrit, the word "kama" refers to lovemaking. 
Hence the name Kamakhya. 
So there is nothing embarrassing or shameful when a woman undergoes her periods. Rather than inflicting needless pains on her during trying times, we should be a source of succour. 
 
Read Exclusive COVID-19 Coronavirus News updates, at MyNation.
Last Updated Mar 8, 2020, 10:36 AM IST