Vandana Aggarwal and Monika Agarwal run a dairy business in Jabalpur, Madhya Pradesh and supply milk to around 400 households and earn tremendous profits
Jabalpur: Meet two ladies Vandana Aggarwal and Monika Agarwal. They are achievers!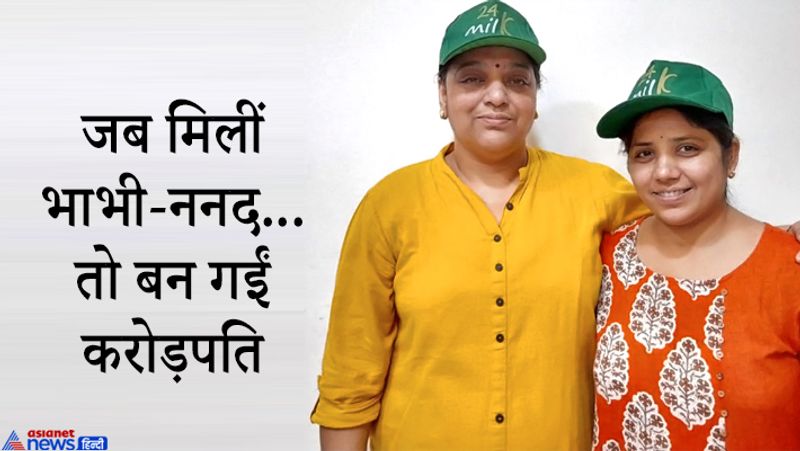 The two are sisters-in-law. But their relationship doesn't stop at that. The two are exemplary business partners and share a tremendous bonding. 
They run a dairy business in Jabalpur, Madhya Pradesh and it is unique. 
It is unique in the sense that it is high-tech and everything here is cashless and online, including maintenance and delivery. 
The two businesswomen supply milk and dairy products to around 400 households. 
But how did the two start a dairy business? 
Says Vandana Aggarwal, as reported by newsbust.in, "My son's health deteriorated in 2008. The doctor said that do not give milk outside. Not the packet at all. Then the brother bought a buffalo and we started feeding milk to the child. After some time Papa said that we should do something that gives us pure milk and others too. We also liked his suggestion. Thought, let's try it. After this, my brother started small work of milk from four buffaloes. Then we didn't think of opening a dairy or starting a startup like this." 
Now, the two own more than 200 buffaloes and 12 cows.
Initially, it was certainly difficult to sustain the business. But the two persevering women worked assiduously to reach out to customers. Presently, they have a turnover of over Rs 2 crore annually and employ more than 25 people. 
Vandana says, "Mouth publicity was the way to reach customers in the beginning. Those who liked our product used to tell others about it. Then we pasted the posters and distributed pamphlets, also gave commercials in the newspaper. In this way our customers gradually increased. Also, the number of animals in our place also increased. We currently have more than 200 buffaloes and 10-12 cows. We supply milk in over 400 homes. There is a turnover of 2 crores annually. They are also employing 25 people." 
As part of their business, the two have created an app. With the help of the app, customers can create an account and place orders. 
The customers are also given milk cards. Once the delivery boy supplies milk, he scans the QR code and the money gets deducted from their account. 
The app is called 24k Milk and is available on Google Play Store. 
Kudos to these women for sustaining their business and helping many getting employed.  
 
Read Exclusive COVID-19 Coronavirus News updates, at MyNation.
Last Updated Oct 13, 2020, 4:47 PM IST