With renewed gusto, reinvigorated Hindu saints now look to reclaim Mathura and Kashi

Bengaluru: After a long and arduous fight lasting for an inordinate 500 years, Hindus have earned deserving justice after Prime Minister Narendra Modi performed Bhumi pujan at the holy city of Ayodhya for the Ram temple. 
Now that the Ram temple is a reality, reinvigorated Hindus want to reclaim the Krishna Janmabhoomi. 
Several sadhus and sants have formed a trust called the 'Shri Krishna Janmabhoomi Nirman Nyas' on the lines of Ram Janma Bhoomi Trust.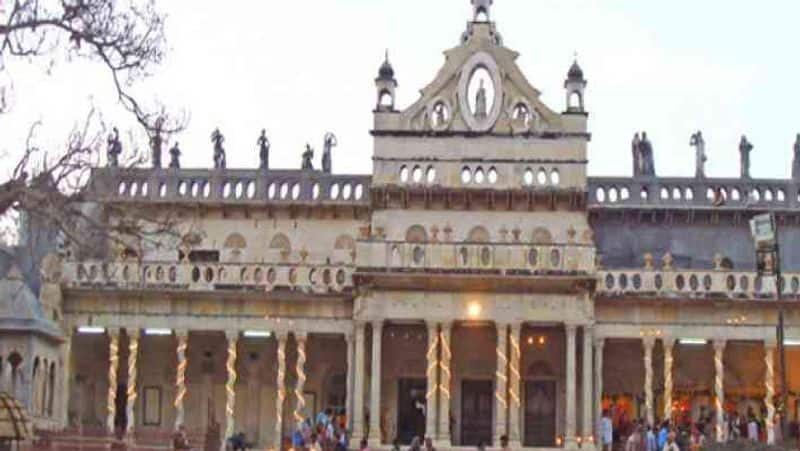 Reports add that Acharya Devmurari Bapu, the head of the Shri Krishna Janmabhoomi Nirman Nyas, saying that they registered the trust on July 23 on the occasion of 'Haryali Teej'. Nearly 80 saints from 14 states are part of the new trust, which also includes the 11 saints from Vrindavan.
They add that the Acharya also saying that a signature campaign will soon be launched to connect other saints and seers for the 'liberation' of the Krishna Janmabhoomi.
"After the signature campaign, we will launch a nationwide movement on the issue. We had started the campaign in February, but we did not proceed further due to the lockdown," he said.
The Shahi Idgah Mosque stands at the Krishna Janmabhoomi site in the city of Mathura. The Islamic invader Aurangzeb had destroyed the ancient Keshavnath temple and built the Shahi Idgah Mosque on its plinth in 1669.
The Supreme Court's order in favour of Hindus has given them a fillip continue their fight for reclaiming other properties on which mosques have been built by Islamic invaders. Those properties obviously are in Mathura and Kashi. 
But there is an Act passed by the Parliament of India that effectively stymies efforts to reclaim places of worship. Called the Places of Worship (Special Provisions) Act, 1991, it endeavours to preserve the religious character of places of worship as they stood on August 15, 1947. It also adds that all court proceedings in such cases cease once the Act was passed.