Kapil Sibal has robustly come out in support of Jitin Prasada for being targeted for writing a letter to Sonia Gandhi seeking a change in the leadership
Bengaluru: It's as clear as daylight that there is infighting in the Congress party over the letter written to Sonia Gandhi by 23 party seniors.
 
Kapil Sibal, who happens to be one of the signatories has come out robustly in support of those who wrote it. 
Former Union minister Jitin Prasada is also one among the signatories, but Sibal alleges that he is being targeted for the letter. 
So Sibal put out a tweet thus: "Unfortunate that Jitin Prasada is being officially targeted in UP. Congress needs to target the BJP with surgical strikes instead of wasting its energy by targeting its own."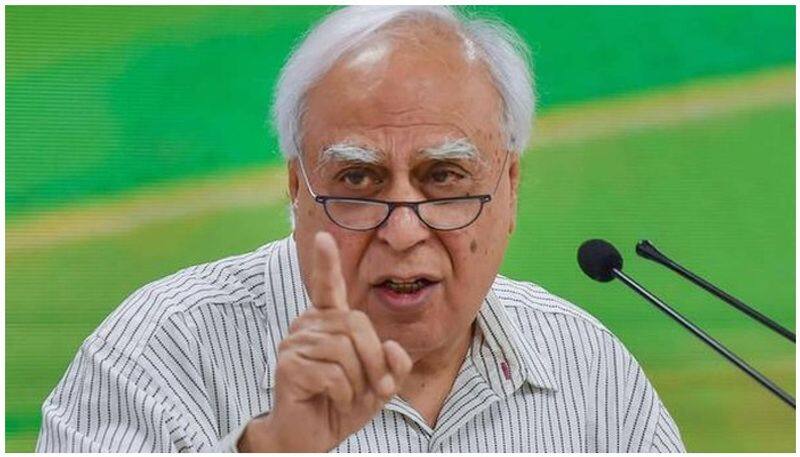 The District Congress to which Jitin belongs has passed a resolution criticising Jitin's move to sign the letter. 
Another senior leader Ahmed Patel too was not happy with the letter. He even blamed another senior leader Anand Sharma for drafting the letter. However, Sharma gave a clarification it on social media. 
The letter is being seen as a rebellion and a challenge to the leadership of the Gandhis. Another senior leaders Ambika Soni, reports added, expressed her desire to punish these 23 leaders. 
On the day of the CWC meeting, Kapil Sibal was so furious with Rahul Gandhi for allegedly questioning their loyalty to the Congress party that he put out a tweet, expressing his displeasure in no uncertain terms. But later, he deleted it, saying Rahul Gandhi had not made such a statement. 
It is to be noted that anyone who opposes the Congress is shown the door. Spokesperson Sanjay Jha was asked to leave the party as he aired his views publicly on the functioning of the party. 
In spite of the chorus for a non-Gandhi to take over the reins, the CWC decided that Sonia Gandhi would continue to be at the top for at least the next six months. 
 
Last Updated Aug 27, 2020, 3:55 PM IST