While coronavirus-induced lockdown has made life miserable for many, it has also acted as an opportunity for others to search for newer ways of life
Bengaluru: When an adversity presents itself, it has the potential to derail anyone's plans and make them despaired. 
However, at the same time, it is inspiring to note that such adversities also act as opportunities, prodding several to come with newer ideas to live on! 
Meet Balveer Singh. He is 47 years old. He hails from Gurgaon. He used to work in a hotel. But all thanks to the lockdown, he was given the pink slip, along with 50 others.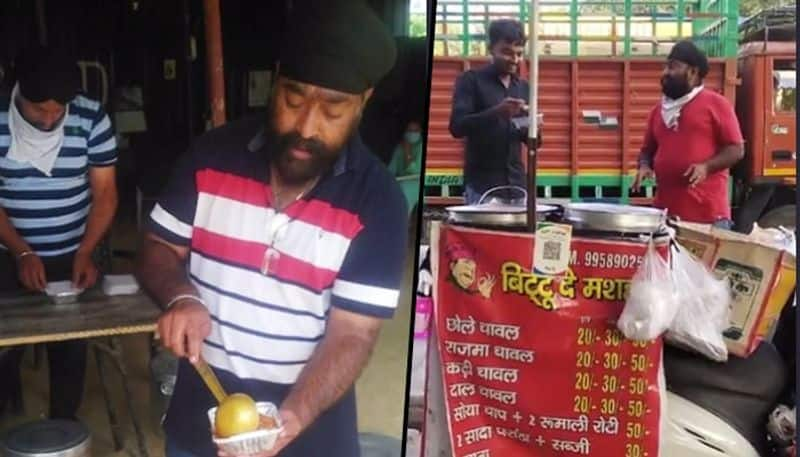 Singh drove back home. He had a family of 5 to take care of. The salary of Rs 20000 which he used to get in the hotel was good enough to make ends meet, but this bolt from the blue was indeed hard for him. 
In fact, to make his life easier, he even withdrew his PF. But that too did not last long. 
So he came up with this idea of starting a mobile canteen. He used his two-wheeler to sell cooked food. He cooked dishes like Rajma among others. 
But truth be told, it was not an easy beginning for him. As he stood, there were only a few customers who would visit him. Singh had to go home with a few packets of unsold food items. 
However, as days wore on, he changed his selling place and saw a rise in the number of customers. 
Two months into his business, he now sees a lot of profits. While earning profits is good, it is to be noted that earning loyal customers is a greater boon and reward. 
Learning the tricks of the trade, he prices his items economically. This means that it is affordable for many to buy his products. 
Now, he is a happy man. He yearns to expand his business. 
Surely, where there is a will, there is a way!  
 
Read Exclusive COVID-19 Coronavirus News updates, at MyNation.
Last Updated Oct 21, 2020, 4:26 PM IST