Defence minister Rajnath Singh said that people of PoK will one day wish to be a part of India for the developmental works it has undertaken
Bengaluru: The abrogation of articles 370 and 35A last August by the Narendra Modi-led NDA government at the Centre was one of the most glorious moments in Indian history. 
It paved the way for a complete integration of Jammu and Kashmir with the rest of India. 
Also Read: Rajnath Singh on Ladakh
Today (June 14) as defence minister Rajnath Singh addressed a virtual rally in relation to Jammu and Kashmir, he reiterated that his government, led by Narendra Modi has been successful in dealing with the erstwhile state. 
He said, "Our government has been successful in sending the message that Jammu and Kashmir's development is its priority. Our effort in the next five years will be to change its face so much that people of PoK will feel envious. They will wish that if they were part of India, then their fate too would have changed." 
Rajnath Singh also hoped that one day, there will be a demand from PoK to be freed of Pakistan's occupation.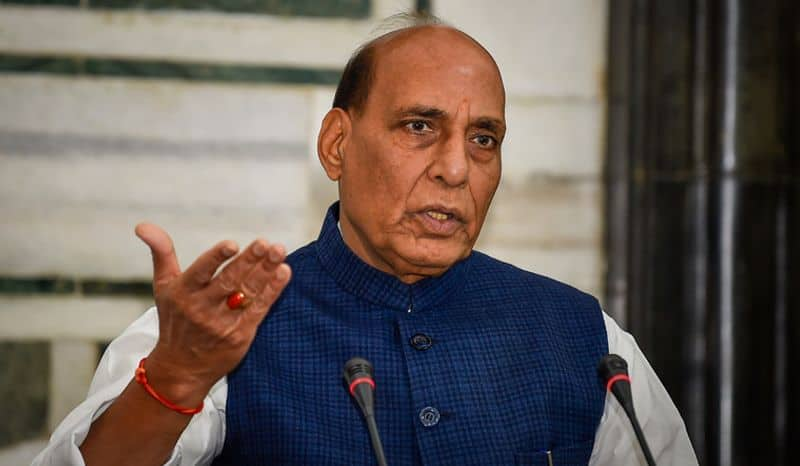 In this regard, he said, "Let's wait for what happens in future. There will be demand from PoK to be freed of Pakistan's occupation and to live with India. When this happens, then Parliament's resolution will also be fulfilled." 
Rajnath Singh also touched upon the issue of how India has got support from other countries for the abrogation of the articles. 
He named Malaysia and Turkey as among the few Muslim nations which have not supported India over its move to nullify Article 370.
He also cited a number of development works undertaken in Jammu and Kashmir, including establishment of central universities and AIIMS, and said the central government has spent over Rs 2 lakh crore there in 2014-19.
Read Exclusive COVID-19 Coronavirus News updates, at MyNation.
Last Updated Jun 14, 2020, 4:31 PM IST