Aditya Kumar, popularly known as 'Cycle Guru', has won 25 national and international awards and has even entered Limca Book of World Record. He has taught more than 2.5 lakh poor students across India. He sleeps on the footpath, has no home nor money apart from the bicycle he owns. Here is an inspiring story about the real teacher of India. MyNation salutes Aditya Kumar on Teachers' Day.
Lucknow: This man, popularly known as 'Cycle Guru', has spent 10,000 nights on footpaths, was beaten up more than 100 times, has lost his bicycle more than 15 times in 24 years; all this to teach poor children across India.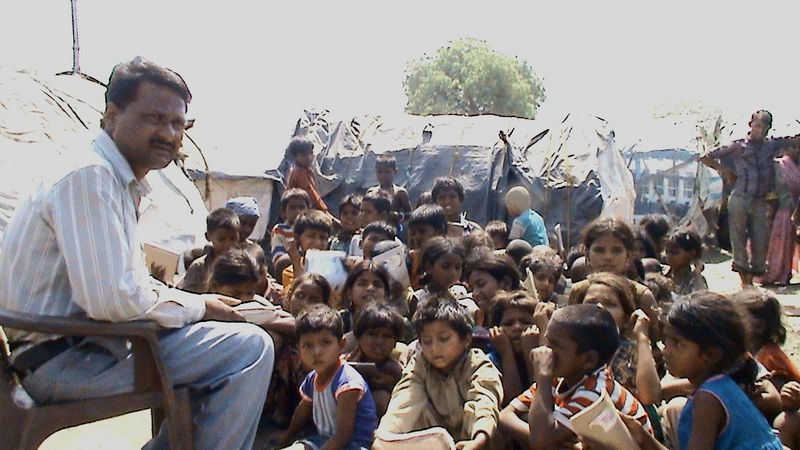 Limca Book of Records and awards
Aditya Kumar has entered the Limca Book of World Record and has won around 25 national and international awards. He hails from an economically weak family. Thus, while growing, he decided that teaching poor students will be the lone motto of his life. Aditya started teaching poor students in 1995 by gathering and motivating children who were forced into begging. He started taking classes on platforms and stayed there every night. Even after 24 years, Aditya does not own any house, nor has rented any home. All he has is what people donate now and then.
Problems faced while teaching girl children
He said that teaching girls resulted in him getting beaten up at least 100 times. When people mistook his intentions as they saw him along with children including girls, he was being beaten up. Then he used the cycle that was gifted to him by a gentleman and put up a board about himself and his intentions. But even his bicycles were stolen at least 15 times. But due to donations he received, he could afford to buy another bicycle and use it till it was stolen again. At least now, people know him and his bicycles do not get stolen apparently.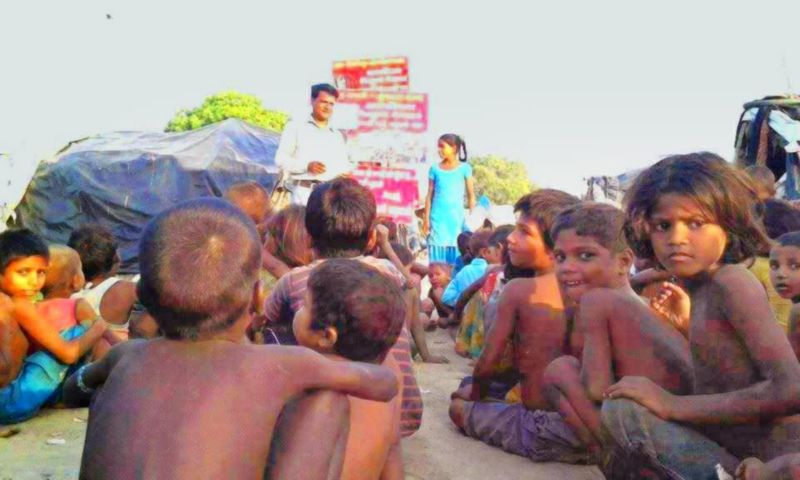 Aditya's inspiration
Aditya was inspired to teach poor children as he studied in difficult situations. Many poor children cannot get admission into schools, but they should not be denied the chance to be educated. "I get peace by teaching these kids from underprivileged sections of society," Aditya said.
Homeless; life on footpath
Aditya was being taunted by his sister-in-law for not earning money after he started teaching poor students in Kanpur. Hurt by this, Aditya left home and started sleeping on platforms, footpaths. He has not gone home till date.
Aditya was born on July 18, 1970 at Salempur, Farrukhabadin in Lucknow. His father was a daily wage labourer and mother a housewife. He has five brothers and sisters.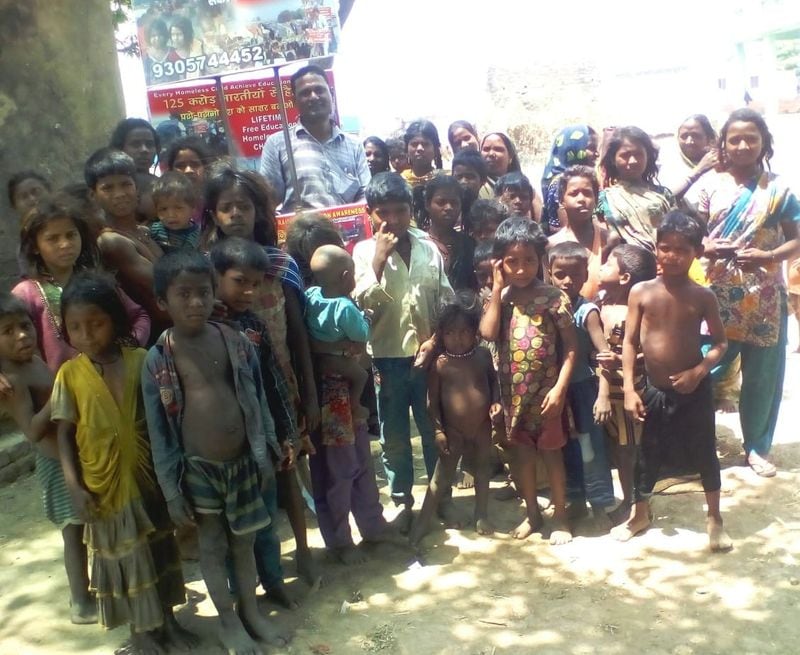 Make India literate campaign
Aditya started touring India on January 12, 2015 with mere Rs 500 in his pocket. He took 45 months to travel through 29 states. Whenever he did not have money to proceed, he worked as a daily wage labourer. He used to gather children who were forced into begging. He even taught those residing in slums. He has also worked as a cleaner in hotels to earn his daily bread. Many people have helped him with providing temporary shelter and food through his journey, he said.
By travelling on a bicycle, Aditya has taught 20,000 students across India during his tour. He has got most of these students admitted in schools. He completed his bicycle tour on August 28, 2018.
Aditya still remembers the help extended by an autorickshaw driver, who gave him Rs 10 and said that this is all he had. In fact, the driver shed tears of happiness for the work Aditya was doing.
Meeting Amitabh Bachchan
When Aditya was in Mumbai, it was rainy season. He stayed there for nearly five months and taught children from different regions. At that time, his news was carried in the newspaper, following which Amitabh Bachchan had called him. "Meeting senior Bachchan was inspiring and it strengthened my resolve," said Aditya.
Uttar Pradesh tour
Currently, Aditya is in Uttar Pradesh and is teaching the poor students of Fatehpur. Till now, he has taught 2.5 lakh students. Some have become doctors, engineers and political leaders too. He gets money for clothes, stay and food through donation offered by people and still does not own any house.