Sushma Swaraj, the tall BJP leader who passed away owing to a cardiac arrest on August 6, was a leader who had close connections with Karnataka and loved to speak in Kannada

Bengaluru: Former foreign minister Sushma Swaraj, who passed away on Tuesday (August 6), was born in Haryana, but a state down south, Karnataka, was very close to her heart.
The cultures, tradition and the practices of the two states are very different, but her fondness for the state and the liking for Kannada language and the participation in Varamahalakshmi festival won her plaudits and praises.
Also read Sushma Swaraj no more: BJP loses 5 tall leaders in 6 years; void hard to fill
It all began with the BJP deciding to field her from the Lok Sabha constituency of Ballari (then Bellary) in the year 1999 against another Congress giant Sonia Gandhi.
But Sushma Swaraj did not go on to taste success and Ballari decided that their favourite was Sonia and not the BJP leader. Sonia went on to sacrifice her Ballari seat retaining her Amethi seat, but though Sushma had lost, she continued to share a bond with Ballari. In simple words, she lost the elections but won the hearts of people from Ballari.
The infamous Reddy brothers (Janardhan Reddy and Somashekar Reddy), whose names have been sullied with mining taint, were very close to her.
One can even add Sriramulu, a BJP MLA to the list. They shared a unique bond. And it was this bond that made them shed tears when they heard the news of the top leader passing away.
But one must carefully add that the bond did not limit itself to the Reddy brothers. She shared an equally strong bond with the general citizenry of Ballari as well.
This bond intensified further as she had the ability to hobnob with the locals, understand their problems and try to give solutions to them. And what made her stand out was her knack to converse with people in Kannada.
All of us know she was a phenomenal speaker. Just like her fatherly figures LK Advani and Atal Bihari Vajpayee, she was also blessed with the gift of gab. But her willingness and the perspicacity to learn Kannada in a short span of time made her stand out.
Lastly, it would be a grave injustice if one doesn't speak about her participation in the Varamahalakshmi festival, which is indigenous to many parts in south India. She used to come every year, participate in the festival and return home, after spending sufficient time with the locals.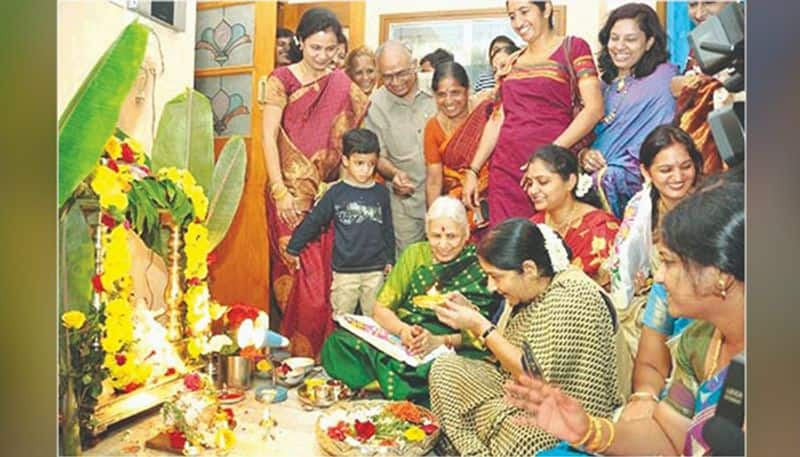 Sushma passed away just three days before the Varamahalakshmi festival, which will be celebrated on Friday (August 9).