An engineer, Anshul Goyal from Tonk, Rajasthan yearned to achieve big in business. Today, he earns several lakhs as profits

Bengaluru: Meet Anshul Goyal. He is an engineering graduate. But he had a strong desire to achieve big in business. That is when he decided to take up snack-selling business. 
Hailing from Tonk, Rajasthan, he was even preparing for a government job. But then again, his calling lay elsewhere.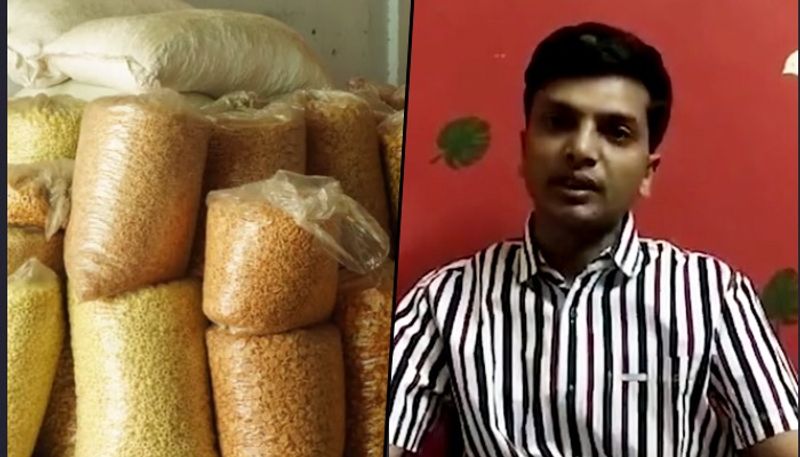 He says, "During my engineering studies, I felt that instead of a job, I should go into business. I did not want to work on a salary but wanted to be the boss of my own work. I participated in the entrepreneurship programme in college in the third year. I also worked on a business project. Then it came to my mind that business has to be done. My family members wanted me to study and get a job. I even prepared for a government job, but after a few days did not mind and started thinking about business." 
Though he made up his mind to start a business, he did not know what item to sell. That is when he spent a lot of time researching. He met his relatives and friends and experts and had long talks with them. After his fruitful talks, he hit upon the idea of selling fry peas. 
He says, "I was doing business search in the market to see what I could do. Most of my relatives are businessmen. I was consulting them too. The trouble was that there was not much money to start the business. Whatever I had to do it in a small budget. I was looking at how much a product can sell. It is then that I got the idea of selling peas." 
Children are attracted to fry peas. He invested a small amount (Rs 50k to Rs 70k) for printing packets. 
However, we should also mention that it was not easy for him in the initial months. The lack of experience also had its consequences, but he was persevering enough. 
Slowly but surely, he began enjoying profits. From Tonk, he expanded his business to Jaipur as well. 
Now he is a happy man reaping rich dividends. 
 
Read Exclusive COVID-19 Coronavirus News updates, at MyNation.
Last Updated Oct 28, 2020, 12:52 PM IST