Two siblings in Kerala have been providing free meals to the needy and necessitous during the COVID-19 pandemic

Bengaluru: Compassion for others is a great virtue. 
Even if one doesn't have sufficient means to take care of oneself, it is nothing short of exemplary if one extends a helping hand to the needy and necessitous. 
OA Nazar owns a tea shop in Kochi, Kerala. His brother OA Shamsudheen too helps him in the business.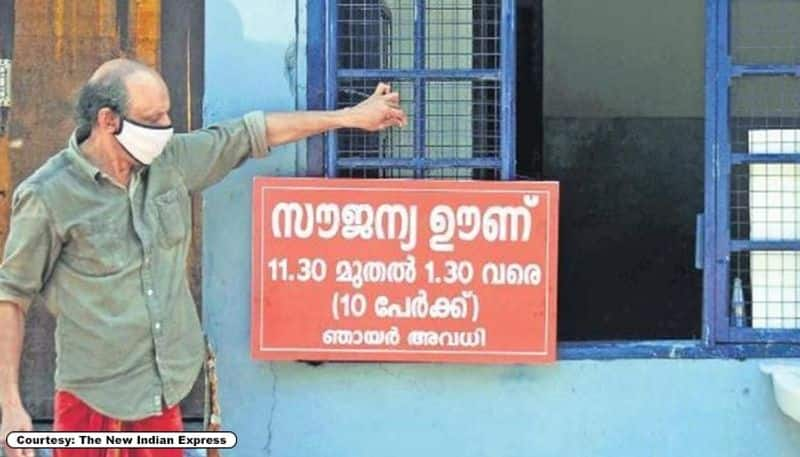 But what is phenomenal about these brothers is that, in spite of the dull earnings they make, they never restrict themselves from helping others. During the ongoing pandemic, they have been feeding as many as 10 underprivileged kids, reports The New Indian Express. 
"Our sponsors provide us the money a week in advance. Even if we didn't get a sponsor to support us on a particular day, we will do it on our own. We never considered it as an additional burden. Even after meeting daily expenses, we manage to give away free lunches. Now, many people are coming forward to support us," says Nazar. 
The shop had been shut for a few weeks after the lockdown was announced. But the brothers did not compromise on serving the needy. 
"We started this restaurant after our father passed away. Even now, it is the path he showed that we are following," Nazar adds on opening the shop. 
"Earlier, it was `35. After the pandemic, we were forced to hike the prices a little. But even then, we ensure it is affordable," is what he has to say on increasing the price of the meals. 
But what is most heartening is that one of them was even diagnosed with COVID-19. However, despite this, the service continues unhindered. 
"The restaurant and blessings of those who have helped got us through all of it," Nazar says. 
Now the two brothers have dreams at expanding their altruism. From ten free meals, they want to add more recipients.  
  
  
 
Read Exclusive COVID-19 Coronavirus News updates, at MyNation.
Last Updated Nov 24, 2020, 1:44 PM IST