India added another missile to its kitty as it successfully test-fired Rudram Anti-Radiation Missile
Bengaluru: India added another missile to its kitty as it successfully test-fired Rudram Anti-Radiation Missile. It has been developed by the Defence Research and Development Organisation. 
The test-fire took place from a Sukhoi -30 fighter aircraft. 
The missile provides air superiority, tactical capability for the Indian Air Force. 
Times Now notes that it has been Designed for suppression of enemy air defenses (SEAD). The missile can be launched from a varying range of altitudes for destroying enemy surveillance radars, tracking and communication systems.
More on the missile: 
This first-of-its-kind missile in the IAF arsenal can also be integrated with Mirage 2000, Jaguar, HAL Tejas and HAL Tejas Mark 2 in future. Currently, its primary test platform is Sukhoi Su-30MKI.
This new-generation anti-radiation missile (NGARM) with a strike range of around 100 to 150 km is the first indigenous air-to-ground missile developed by the DRDO, after the supersonic BrahMos, which has been developed jointly with Russia.
The single-stage missile weighs 140 kg and is powered by a dual-pulsed solid rocket motor.
The missile uses pre-fragmented warhead with an optical proximity fuze. The home-grown missile is expected to create a surveillance gap in the enemy territory.
India has successfully conducted many missile tests in the last month or so. It is to be noted that these tests come at a time when the India-China standoff refuses to relent. This can also be viewed as a strong measure by India, to China that it can go any lengths to protect its territorial integrity. 
Here is the description of two such missiles: 
BrahMos: India successfully test fired a new version of the surface-to-surface supersonic cruise missile BrahMos having a range round 400km, on September 30. Officials said the missile's speed has been maintained at Mach 2.8 which is nearly three times that of sound.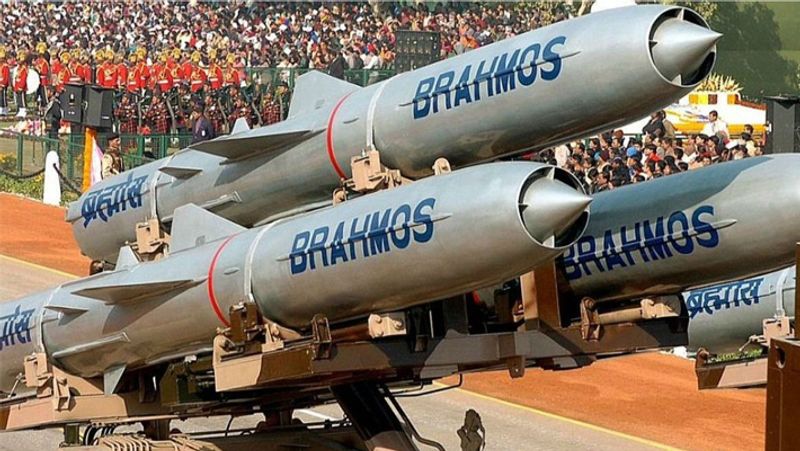 Shaurya: Indigenously-developed nuclear-capable hypersonic missile Shaurya successfully was test-fired from the test range in Odisha. Shaurya, which is the land variant of the K-15 missile, has a strike range of 700 km to 1000 km and is capable of carrying payloads of at least 200 kg.