A resident of Vadodara, Shailaja Ben Kale extracts ghani oil profitably
Bengaluru: Shailaja Ben Kale is a resident of Vadodara, Gujarat. She is a successful extractor of ghani oil. 
She couldn't study beyond 12th grade, but she is a successful lady now. 
Earlier, she used to work as a papad-seller. But she took to the oil extraction as this is profitable. 
"I used to sell papad earlier. After this started gardening work. Meanwhile, I got information about Ghani oil from YouTube. Its demand among people was increasing. Then I realized that if I work in this sector, there can be good profit, because now people are trending towards it," she says as quoted by Dainik Bhaskar.
You may be surprised to know that earlier, they used to extract 10-12 litres, but it has risen to a thousand litres per month.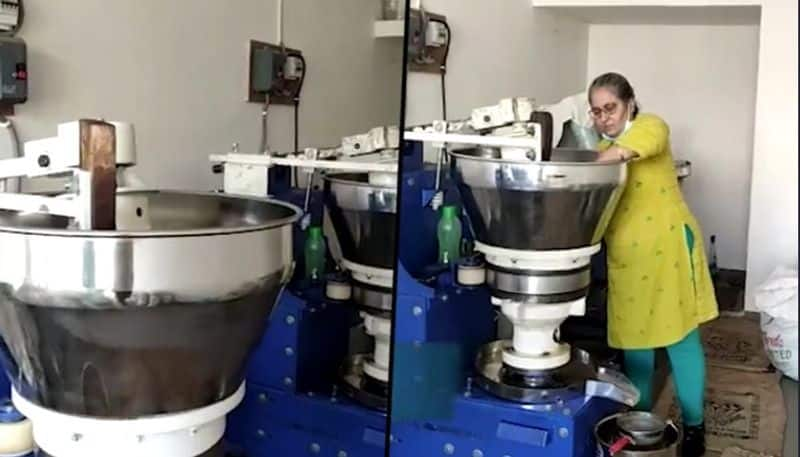 She adds, "As demand grew, I started increasing variety. Today I make 10 varieties of oils including almond, sunflower, coconut, rye, cotton. For this, we ask for groundnut from Saurashtra, coconut from Coimbatore, sunflower from Indore, sesame from Rajkot and rye from Madhya Pradesh. I do not require any kind of advertisement to sell my product. Our customers only do branding". 
It is not just about profits.   
She further says, "My goal is not just to earn profits. I want to provide pure oil to the people. After extracting oil from the mill, the shepherds take the remaining fodder and feed their animals. This makes animal milk nutritious and pure". 
 
Read Exclusive COVID-19 Coronavirus News updates, at MyNation.
Last Updated Jan 21, 2021, 5:20 PM IST