Nityananda Gond is an MLA from Odisha. But he spends most of his time, cultivating paddy in his fields
Bengaluru: Nityananda Gond is an MLA from Odisha. In simple terms, he is a politician. 
But what sets him apart from others is that he is green-fingered. 
He hails from a farming family. But when he is not discharging his political duties, he is seen on the fields, cultivating paddy. 
Gond belongs to the village of Chitrakote which lies in the tribal-dominated district of Nabarangpur.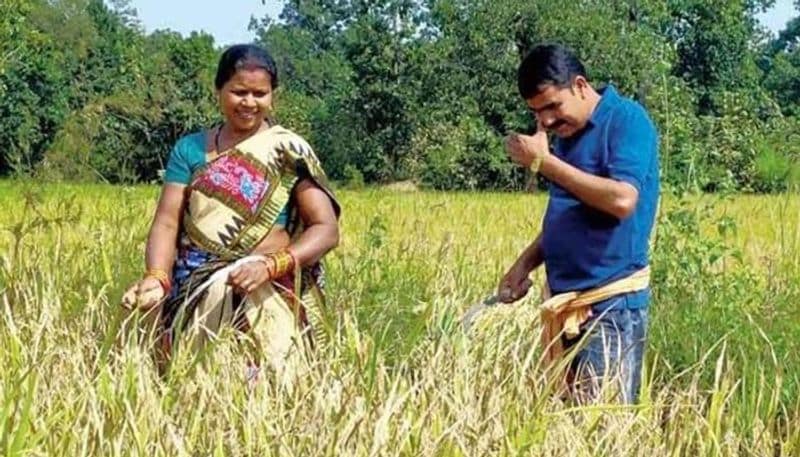 The 42-year-old has impressed many with his love for cultivation. In the ongoing pandemic, he is mostly seen in the fields, growing vegetables as well. 
India Times notes that he is also a practicing lawyer. 
The MLA owns 25 acres of land. When people from his village did not have jobs, forcing them to fend for themselves badly, he stepped in as a ray of hope for them as he employed them in his fields. 
While paying them for labouring hard, he also ensured that he too spent time in the field along with them. 
The website notes that he has another sibling. He is the younger one. But when it comes to farming, he takes up the onus on himself, though he is busy in politics. 
His elder brother steps in only when the MLA is out of town or has other important things to attend to. 
"As a member of a tribal family, I was into cultivation since my teenage days. Earlier I was supplementing my parents and now along with my brother and uncle, I do it myself. Agriculture is my root and way of my life," he adds. 
The family makes Rs 10-12 lakh per year as profits. 
Though people view politicians with a lot of scepticism, it is politicians like Gond who are the ones who set an example for others. 
May their tribe increase!