PM Narendra Modi whose forehead was smeared with the sacred ash when he was at the Siddaganga Mutt in Tumakuru, has quite expectedly drawn criticism from the pseudo-liberal gang.
Tumakuru: When Prime Minister Narendra Modi visited the famous Siddaganga Mutt in Tumakuru, Karnataka a few days ago, he could be seen addressing the gathering with his forehead smeared with Vibhuti or sacred ash. 
This is a practice followed by the Lingayat sect of the Hindu religion. 
So when the PM was here, he was only following the proverb "Be a Roman in Rome" and was honouring their traditions.  
But, as expected, this move of the PM has only invited more wrath and hatred for himj from the pseudo-liberal gang.  
The secular brigade was out in the open, criticising the PM and attributed this to the Indian Constitution, saying that the founding fathers of the Indian Constitution did not hope for such things.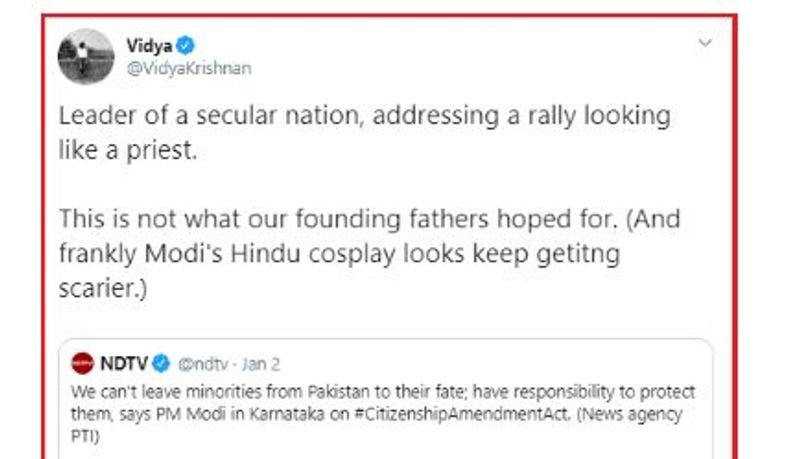 That's not all! Some even termed him rapist!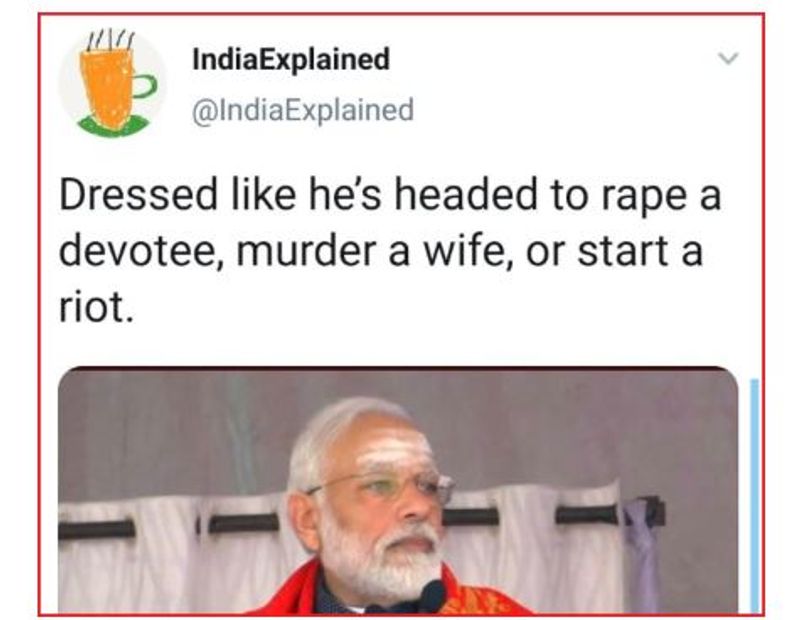 There is more than meets the eye. Just before the Karnataka Assembly polls in 2018, the Siddaramaiah-led Congress government decided to grant special religion status for the Lingayat religion. 
More than anything else, this was a ploy by the Congress to split the Hindu vote and earn the votes of the Lingayats, who they thought would vote for them copiously, happy with the prospects that a new religion had been carved for them. 
But, in a befitting manner, the Lingayats voted rock solid for the BJP as they saw through the shenanigans of the Congress. 
So in simple terms, the Congress has used the Lingayats too as a vote bank, just like the Muslims. 
PM Narendra Modi is a man who cares two hoots about such criticism. He has been at the receiving end for a long, long time and he knows pretty well how to deal with such pseudos. 
After all, Narendra Modi too is a citizen of India, and enjoys the right to freedom of speech, expression as enshrined in the Indian Constitution, which applies to all equally, which the pseudos simply don't get!  
Read Exclusive COVID-19 Coronavirus News updates, at MyNation.
Last Updated Jan 5, 2020, 12:50 PM IST