A visually-impaired couple in Surat, Gujarat are an inspiration to others
Bengaluru: Most of us, who have our five senses intact, often keep complaining and whining about some issue or the other. 
But here's a family who dare to lead a normal and successful life, which many of us, with senses right, fail to accomplish. 
Sandeep Jain from Surat, Gujarat is visually impaired. After his education, he got an STD-PCO with the help of government.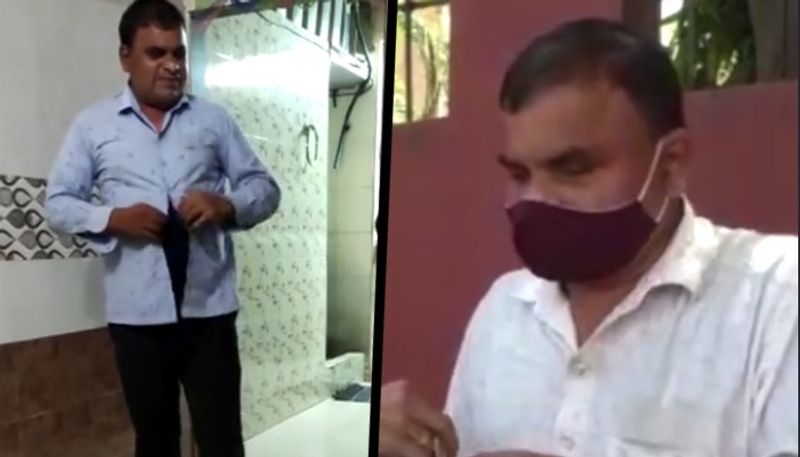 Unfortunately, his wife too is visually impaired. The two have two daughters who are pursuing their education. 
Adding to their woes was the telecom revolution which led to the closure of the phone booth. 
But these disappointments did not bog them down any bit. They decided to make papad, sell Khakhara and Chikki and sell them in trains. 
Things were going on smoothly for them. The family used to earn Rs 30k-40k on a monthly basis, but the onset of COVID-19 made a severe dent on their income. Now, they earn only Rs 10k-15k a month. 
He says, "At the moment I also sell khakhara and chikki with papad. Till date, no customer has complained of poor quality. I take money only after customer satisfaction."
For Sandeep, his blindness has never been an impediment. He recognises all notes with ease. 
He says, "I easily recognize all the currency given by customers. Whether it is a note of 10,20,50,100 or 500. After demonetisation, when there were new notes in the market, there was a little trouble in the beginning. For that I used to use the RBI app. By this, it is known by scanning the note that it is a note of how much," as quoted by Dainik Bhaskar. 
It is people like him who give us hope and courage to lead our lives. While we might crib at the slightest discomfort, here is a couple who defeat all odds. 
Surely, out of vision, but not out of sight.