The Prime Minister's intention to streamline things through his One Nation One Ration Card is indeed praiseworthy
Bengaluru: The efforts of the Prime Minister to streamline things in order to have maximum impact so that the common man can derive a plethora of benefits are really praiseworthy. 
Be it One Nation One Tax, One Nation One Election, or One Nation One Ration Card, which the PM touched upon in this address to the nation today, we can easily understand that the PM has a specific game plan to make things easy for the common man. 
Also Read: PM's Garib Kalyan Yojana to take care of 80 cr poor
In his speech, he said, "Now a ration card is also being arranged for the whole of India ie one nation, one ration card. The biggest benefit of the One Nation One Ration Card scheme will be to those poor workers who leave their villages and migrate elsewhere for livelihood."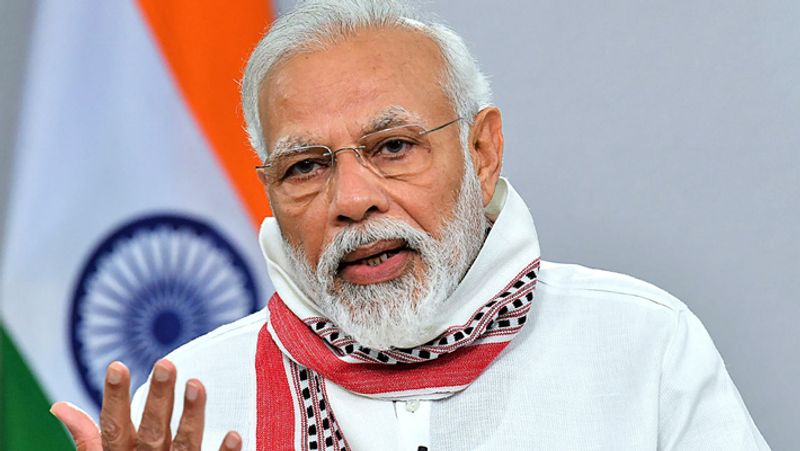 As noted by a popular website, under the 'One Nation-One Ration Card' initiative, eligible beneficiaries would be able to avail their entitled food grains under the National Food Security Act (NFSA) from any Fair Price Shop in the country using the same ration card.
The Prime Minister also informed the nation that the government would continue to feed the poor, numbering 80 crore, till the end of November under the PM Garib Kalyan Yojana. 
He said, "In a few days, the festival season will start in the country. In view of this, a decision has been taken to extend the Pradhan Mantri Garib Kalyan Yojana till the end of November. The scheme provides free grain to 80 crore people of the country."
On the cost aspect, he said, "Under PM Garib Kalyan Yojana, we announced a package of Rs. 1.75 lakh crore. In the last 3 months, Rs. 31,000 crore deposited in bank accounts of 20 crore poor families. Also, Rs. 18000 crore deposited in bank accounts of more than 9 crore farmers."