Babiya, the crocodile is the guardian of the Anantapura temple in Kasargod, Kerala

Bengaluru: The internet is abuzz with pictures of a crocodile entering the Anantapura temple in Kasargod, Kerala. 
The name of the crocodile is Babiya. The crocodile is surprisingly, a vegetarian creature, much to the surprise of many others.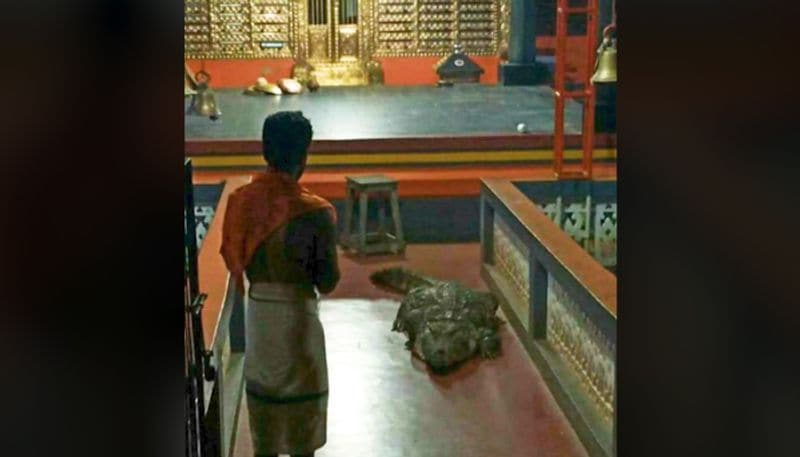 It is reported that the crocodile is fed with cooked rice and jaggery after the noon offering to the deity. It is said the priest calls it and the creature, like an obedient disciple, comes out and feeds on it. 
The crocodile lives in the waters adjoining the temple.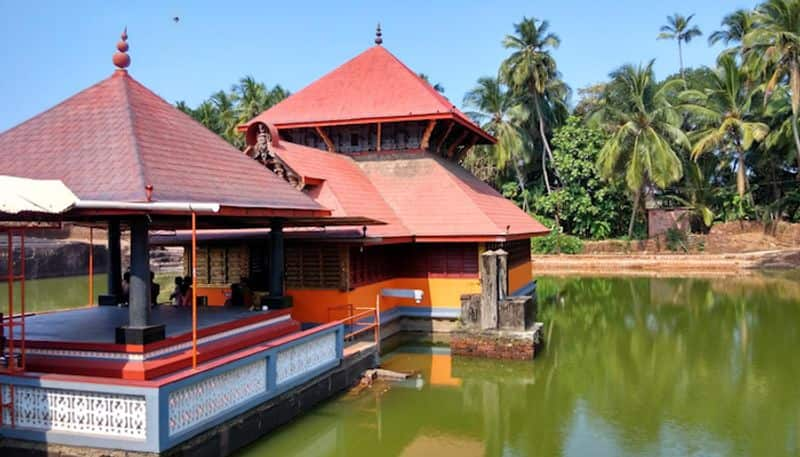 Believed to be more than 70 years old, the crocodile attracts a lot of tourists. There is a lot of curiosity associated with it. 
There are 2 legends associated with it. One, when an ardent devotee of Lord Krishna, Sri Vilvamangalathu Swami, performed penance, the Lord appeared before him in the form of a young boy. 
But the ardent devotee failed to recognise him. And by the time he realised his folly, Lord Krishna had disappeared. It is believed that he disappeared into a nearby cave. The crevice of this cave, believed to be the entrance, is said to be guarded by the crocodile.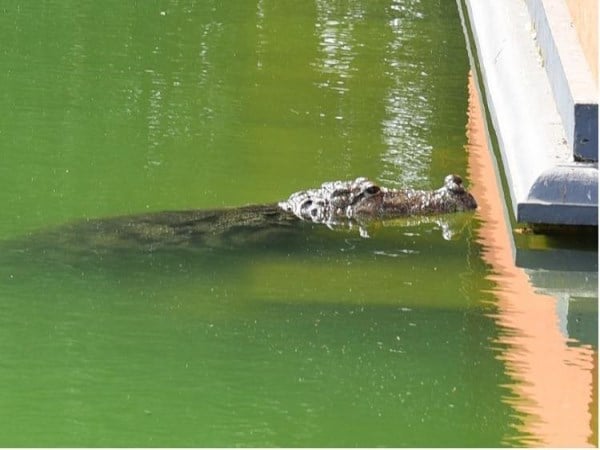 The second legend is that a British soldier, around seventy years ago, killed a crocodile in the same place. Days after this incident, it is said he died of mysterious snake bites. This, the locals believe, was retaliation for killing the crocodile. 
Interestingly, once a crocodile dies, another one replaces it in a surprising fashion. 
Back to the straying of the crocodile into the temple, it is said the reptile returned to its abode after the chief priest asked it to return. 
Interestingly, the crocodile has no history of wild behaviour. 
Incidentally, this is the first time that the crocodile entered the temple. 
After all, is not India a land of incredibility? 
 
Read Exclusive COVID-19 Coronavirus News updates, at MyNation.
Last Updated Oct 22, 2020, 4:21 PM IST