All of ten years, Surat's Devna Janardhan has shown maturity beyond her years. She has got her head tonsured as a mark of solidarity with cancer patients
Bengaluru: All of ten years, Surat's Devna Janardhan has shown maturity beyond her years. 
The little girl, also an actress, was in the news recently as she got her head tonsured.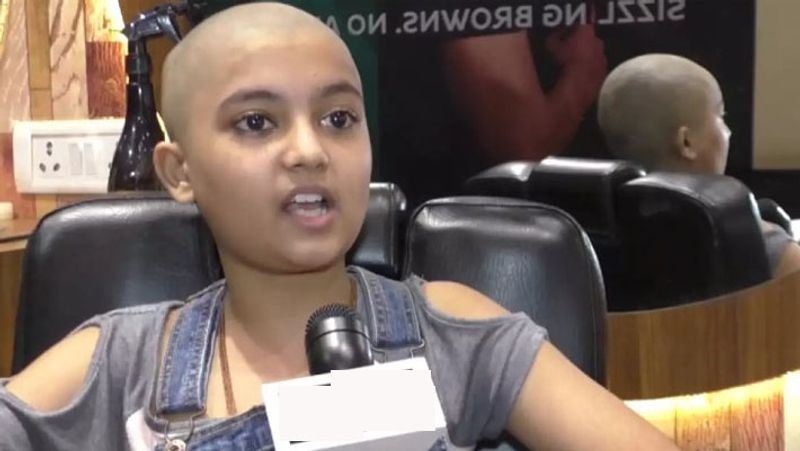 But why would tonsuring become such big news and put her in the spotlight? 
Well, there is a reason behind it. The child artist employed this move as a mark of respect and solidarity with cancer patients who suffer hair loss fighting cancer. 
Exhibiting a spirit of esprit de corps, the 10-year-old said, "I am a child artist, I thought I should donate my hair if someone gets happiness from it." 
Interestingly, as news reports add, she has donated her hair which is 32 inches long. 
Devna was very fond of her hair. It is said she was so attached to it that she did not allow her own parents to touch it. 
But it was not easy for the little girl to get her head tonsured. She had grown it with a lot of care. So to get it cut was very painful. However, looking at the plight of the cancer patients, she boldly accepted it as a symbolic gesture of empathising with them. 
What impresses most about such prodigies is how they are willing to go the extra mile to help the afflicted. A report added her as saying that she would regrow her hair in the days to come, but those unfortunate cancer victims, must be given support and solidarity, as they are fighting life and death. 
Chemotherapy and hair loss: 
While chemotherapy is the panacea for cancer, it is unfortunate it also has side effects. As the drugs used in chemotherapy attack cancerous cells, they also attack other cells in the body including the ones in the hair roots. 
It is interesting to note that hair all over the body is attacked.  
 
Read Exclusive COVID-19 Coronavirus News updates, at MyNation.
Last Updated Oct 14, 2020, 3:09 PM IST