The first attempt by the Chinese company Lenovo to make space in cluttered fitness watch space is quite decent and pocket-friendly
New Delhi: If you are looking for a sporty watch that also has a fitness tracker then Lenovo's new smartwatch - Ego is a sturdy and affordable option. The first attempt by the Chinese company to make space in cluttered fitness watch space is quite decent and pocket-friendly. However, if this is the best option available is debatable as rivals have quite a variety to offer. So let's get into details of the watch to find out if Ego stands out in its category.
Design & Built
I guess the design team wanted to keep the watch simple and basic. In fact, from a distance, it is a look-a-like of Casio G-Shock series watch, which goes in its favour as it is designed for sporty rugged use. But as one goes into detailing the matte black plastic body and rubber strap may not be very appealing. However, the watch is good for daily use.
The watch fits well on the hands of average built people. However, as the size of the dial is on the bigger side it will look abnormally huge on leaner hands. The rubber material used in the strap of the watch makes it really sweaty. The size and sweat make it almost impossible to sleep wearing the watch. So practically it dilutes the purpose of having a sleep tracker. I braved to sleep wearing the watch on a few nights and the sleep trackers seem to be working fine (comparing the data with Fitbit Versa).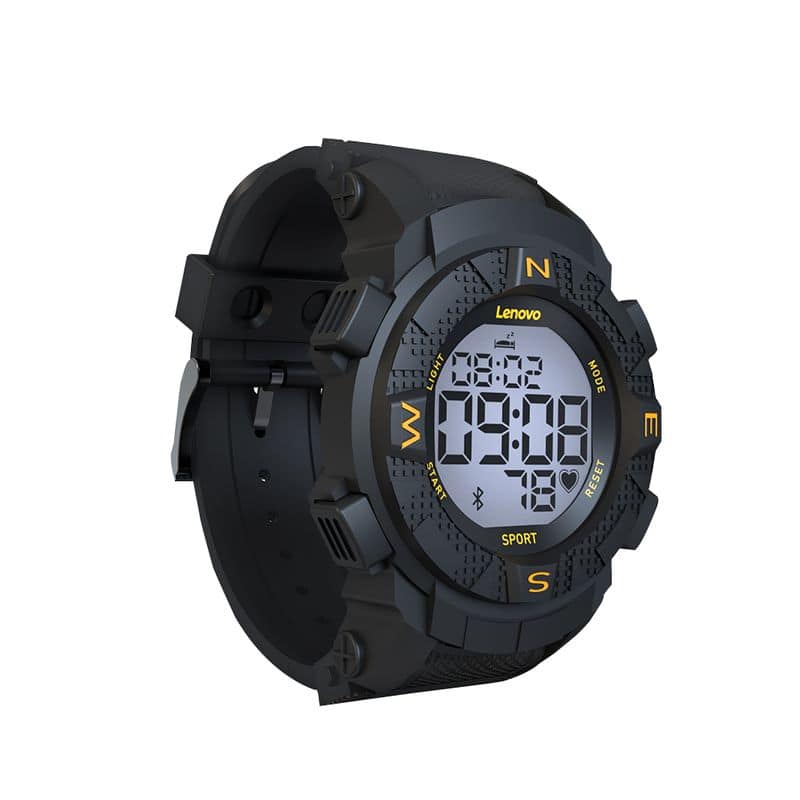 For setting the watch, you need a mandatory Lenovo Life app which the watch connects to and syncs the details. It is here you have to feed your data and the watch is ready to use. There are four buttons on the watch – Start, light, mode and reset which are easy to use but for new users going through the manual of the watch is a must.
Display
Again, people will be divided when it comes to the display of the watch. The black and white screen displays numbers and alphabets in large font, which is basic yet simple but people would crave for more. The competitors are offering OLED screens and colour display which makes its rivals more desirable.
Features
This smartwatch has almost everything which all the other fitness tracker devices boast of.
We will start with step tracker. In this department, I will give Ego a thumbs up as it does the job with high accuracy. I have used many trackers but have never been satisfied with their step counts. The error margin level as per my calculations is less than 10 % which is complexly fine with me. I compared the data with Fitbit and Google fit data.
I have already pointed out that wearing a watch of this size and weight while sleeping is not too comfortable. I have hardly tried this on a couple of occasions and it seems to be working fine.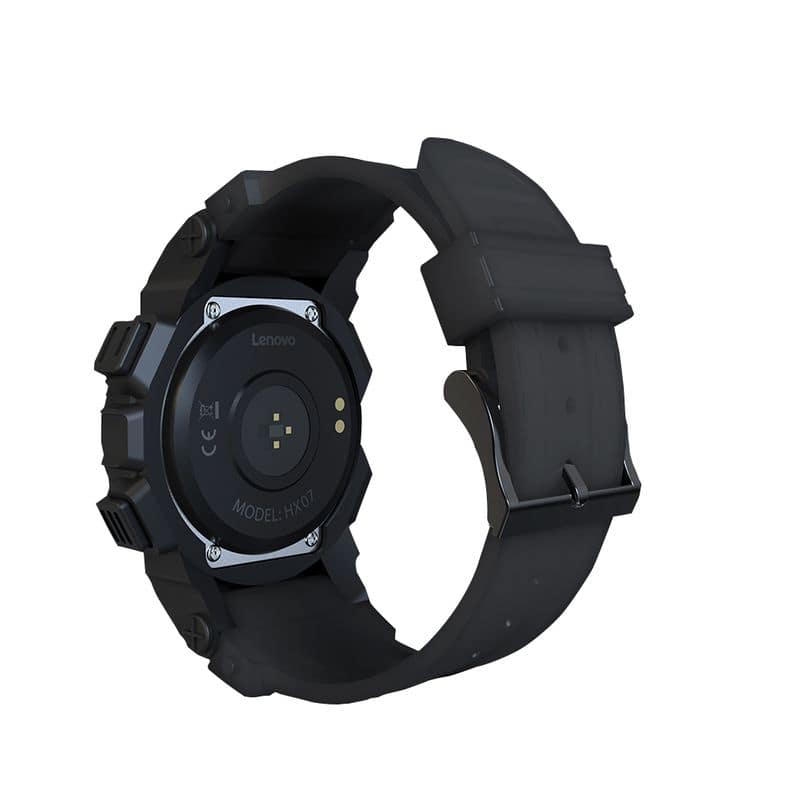 However, there was a difference of 30-40 mins of sleep as compared to other fitness devices.
Another feature off this watch is the Heart Rate. I am impressed with the constant heart rates being displayed on the watch and it does shoot up after running or walking stairs. The watch works perfectly fine under the water and counts laps and calories burnt quite accurately.
Battery
This is one department where the watch performs exceptionally well. The company claims that one charge has a juice for 20 days but as per my usage it can easily last for 12-15 days. Long battery life can be definitely a strong selling point but charging it wasn't a smooth task for me. The back of the watch is metallic which has to be brought closer to a metallic charger.
Verdict
Those who are looking for durability and performance at an affordable price can keep this product in their shopping cart but it still faces a tough completion from other products. The watch has its own limitation of being bigger, bulky and sporty design but it does the job of keeping a track of fitness quite perfectly. The watch at this price point – Rs 1,999 and that too from a trusted brand like Lenovo is worth investing.   
Read Exclusive COVID-19 Coronavirus News updates, at MyNation.
Last Updated May 27, 2019, 11:40 AM IST