The Delhi police have named 'activist' Harsh Mander in the charge sheet relating to Delhi riots. Around 160 self-proclaimed intellectuals have written a letter, giving him a clean chit
Bengaluru: As expected a team of 160 people, calling themselves activists, academics and artists have issued a statement, condemning the naming of another activist Harsh Mander in a charge sheet related to the Northeast Delhi riots in February. 
Also Read: This is how Harsh Mander instigates people
In the statement, they said, "Brief Facts of the Case - Chronology Of Events Leading To Riots In North-East, Delhi (Point 17. Para 4)", police wrote: "Mr. Harsh Mander, who visited the site on 16/12/19 and instigated the protestors to not have faith in the Supreme Court and to fight their battle on road to get justice. He, however, used a façade of peace in a part of his speech."
In the statement, they further said, "There cannot be anything more ridiculous than saying Harsh Mander used a "façade of peace. He has devoted his entire life to the cause of peace and harmony in society."
When we gleaned for more information on this aspect, we also came across a few more statements these 'intellectuals' have written.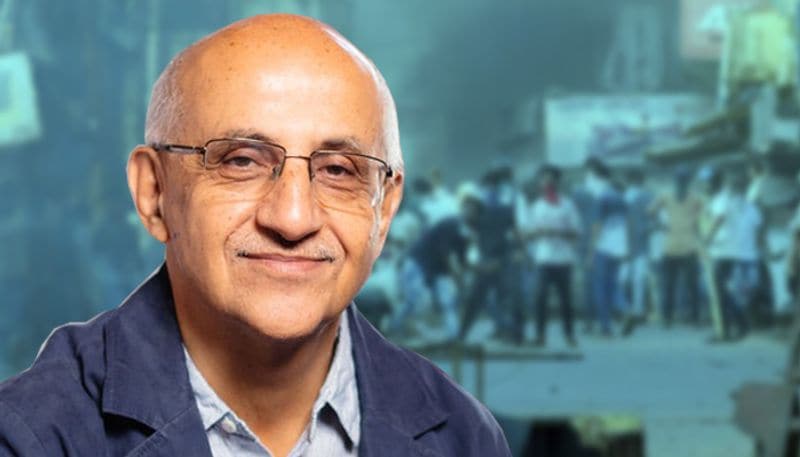 "We, the undersigned, condemn the manner in which the Delhi Police has mentioned the name of Harsh Mander and other activists, to concoct a 'chronology' and create a false narrative about the Delhi riots, in the chargesheet filed by them on FIR No.- 65/2020 of 26/02/2020."
Also Read: Lost in hypocrisy, found in court
"This is an attempt to target him, perhaps pull him into the police dragnet of false cases, and silence powerful and effective citizen's voices against hate, divisiveness and for unity and compassion," it added. It said, "We strongly condemn the motivated, compromised investigation and vilification of a person with commitment to a just society, and demand that this is stopped forthwith."
But what makes these intellectuals incline towards Harsh Mander? 
Well, it is not at all rocket science. 
Harsh Mander is associated with George Soros, the American Billionaire who declared a war against nationalism and nationalists recently. He is also the Chairman of George Soros's Open Society Foundation's Human Rights Initiative Advisory Board. It might be recalled that during the CAA-NRC debate, he indulged in a host of antics and he was also spotted giving a speech at Shaheen Bagh, as reported by a popular website. 
It is alleged that Mander is also very close to Sonia Gandhi and received several grants for his NGO. 
He was also spotted instigating people at Shaheen Bagh. He was reported to have said, "From now on, the decision will not come from the Supreme Court or Parliament. We saw what the Supreme Court did in Ayodhya, NRC and Kashmir matters. The SC has failed to honour secularism, equality and humanity. We will try fighting there too, but, the decision will not happen in neither Supreme court nor Parliament, it has to be made at the streets."
Last Updated Jun 16, 2020, 4:22 PM IST