Shah Faesal, who had once harboured thoughts of filing a complaint against India at the International Court of Justice, now says he was being portrayed as an anti-national
Bengaluru: By now, most of you would be aware of the fact that Shah Faesal has quite politics. 
There are also reports that he wants to re-join the Indian administration services.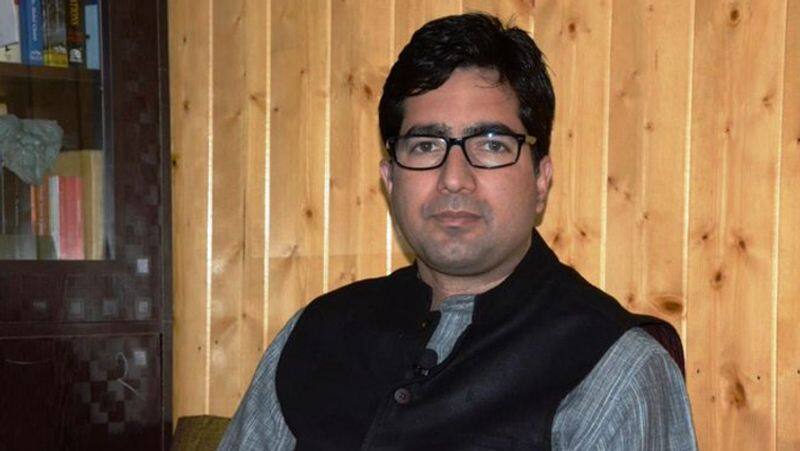 But that is not the story. He once wanted to lodge a complaint against India at the International Court of Justice in relation to the Abrogation of Articles 370 and 35A. 
However, he has now come up with a new spiel. He says, as quoted by a popular  website, "In the last one year due to some of my problematic utterances, a perception was built that I am an anti-national… due to some of my statements, I let down a lot of people who had immense goodwill for me. I want to undo that." 
It is further reported that he was due to take a flight to Turkey and from there was planning to travel to the Hague, Netherlands where the ICJ is headquartered. However, he was unable to proceed with his plan after being taken into custody at the Delhi airport. 
Also Read: India lodges strong opposition to remarks on abrogation by China and Pakistan
It should also be noted that he had made many statements which had the potential to cause unrest in the society. 
He had said about Eid thus, "There is no Eid. Kashmiris across the world are mourning the illegal annexation of their land. There shall be no Eid till everything that has been stolen and snatched since 1947 is returned back. No Eid till the last bit of insult is avenged and undone." 
To this, he had received massive criticism. Some of them replied thus on the social media: "Why go back only to 1947 for returning everything stolen? Lets go back 1,000 years and have the invaders return all their loot & lands captured from kafirs, and have them go back to the desert tribes."
In another response Rev. Zenji Nio asked Faesal to also compensate for the hundreds of millions of "Buddhists and Hindus killed in the annexation of our Dharmic lands by Islamists in history's worst holocaust - and return all titles & interest to the rightful heirs of Asoka and Kanishka."
Read Exclusive COVID-19 Coronavirus News updates, at MyNation.
Last Updated Aug 11, 2020, 2:47 PM IST