How does the health ID card, as announced by the Prime Minister Narendra Modi, work?
Bengaluru: Prime Minister Narendra Modi announced to the nation the launching of National Digital Health Mission. 
The PM said, "Another big campaign is going to start in the country from today. This is the National Digital Health Mission which will bring a new revolution in India's health sector." 
आज से देश में एक और बहुत बड़ा अभियान शुरू होने जा रहा है।

ये है नेशनल डिजिटल हेल्थ मिशन।

नेशनल डिजिटल हेल्थ मिशन, भारत के हेल्थ सेक्टर में नई क्रांति लेकर आएगा: PM @narendramodi #AatmaNirbharBharat

— PMO India (@PMOIndia) August 15, 2020
Here are more details: 
The card will have:
Personal health ID for every Indian
Digitised health records
Registry of doctors
Registry of health facilities across the country
Registry of e-pharmacy and telemedicine services

A website added that the regulatory guidelines are being framed for the last feature.
Well, as we went on researching more information on the issue, one website had quoted how it works. 
How will it help?
It will ensure interoperability of dispersed healthcare data
Good quality collection, storage and dissemination of health data
Rich resource of health data that can be used for Research & development purposes using Big Data analytics, artificial intelligence etc.
Spur in the entrepreneurial activity - mobile applications to facilitate both patients and doctors
Easier and effective monitoring of outbreaks like that of Japanese encephalitis, dengue, malaria, novel coronavirus etc.
Effective monitoring and assessment of various health schemes
Electronic records minimise possibilities of errors, tampering, damage
Important for development of the fields of the future - precision medicine, gene-based therapies etc.


The Prime Minister also added, "Your every test, every disease, which doctor gave you which medicine, when, what were your reports, all these information will be carried in this one health ID".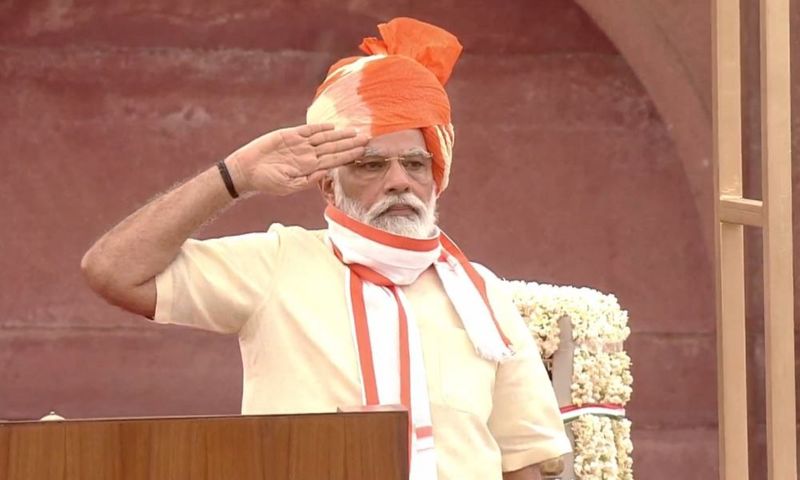 He further added, "Every Indian will get a Health ID card. Every time you visit a doctor or a pharmacy, everything will be logged in this card. From the doctor's appointment to the medication, everything will be available in your health profile." 
The National Digital Health Mission (NDHM) comes under the Ayushman Bharat Pradhan Mantri Jan Arogya Yojana (AB PM-JAY). 
Last Updated Aug 15, 2020, 1:32 PM IST