Here's an inspiring story of a farmer has earned lakhs together by managing stubble
Chandigarh: North India is finding it extremely impossible to deal with the stubble issue. Its burning has led to so many environmental issues, the chief one being air pollution. 
But a farmer from Chandigarh has shown how to live profitably by managing the stubble. 
Virender Yadav of Farash Majra village in Kaithal is the one we are talking about.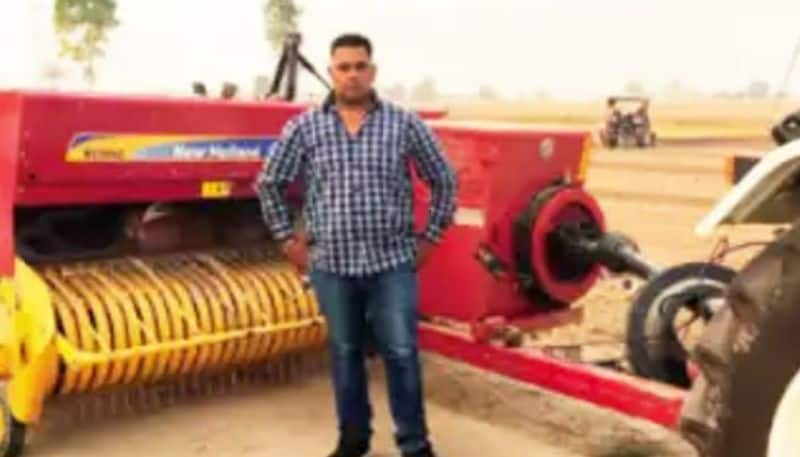 Virender returned from Australia where he had set up a good vegetable business in 2018. His mother and daughters were struggling to breathe because of the pollution. 
"I had an ailing mother and two little daughters, Nishika and Tanisha. In 2018, when there was smoke and fire in fields, we did not know who to save. My daughters and my mother could not breathe properly. My daughters also developed an allergy. It was a turning point for me,'' he says as quoted by The Times of India. 
He procured balers to manage stubble. 
He adds, "My father was in the animal husbandry department and he guided me. We only had an acre of land and this was not enough for survival. Acting on their advice, I decided to procure four balers and bought two more later with the subsidy provided by the agriculture department." 
The profits are indeed humongous! 
"I used to earn around Rs 35 lakh in Australia. Now, in two months, I have done a business of Rs 95 lakh, of which I will save Rs 50 lakh after paying the farmers and the 150-strong work force I have,'' he further adds. 
With his progress, Karam Chand, deputy director, agriculture department, Kaithal is impressed with Yadav and his team. 
As quoted by the website, he says, "Our department allotted him a cluster of villages for collection of straw or stubble. All the 150 to 200 temporary or permanent workers employed with him are from his village and nearby villages. Just see the AQI of Kaithal as compared to neighboring districts of Jind, Hisar and other districts. This boy has set an example for others.''