Digging shallow wells can go a long way in helping parched cities like Bengaluru counter water woes

Bengaluru: The city of Bengaluru has grown leaps and bounds. It houses crores and crores of people as many see it as a city of aspirations and opportunities. 
That is indeed a compliment for the city. 
However, at the same time, the city, as it grows rapidly, has had to face terrible water issues.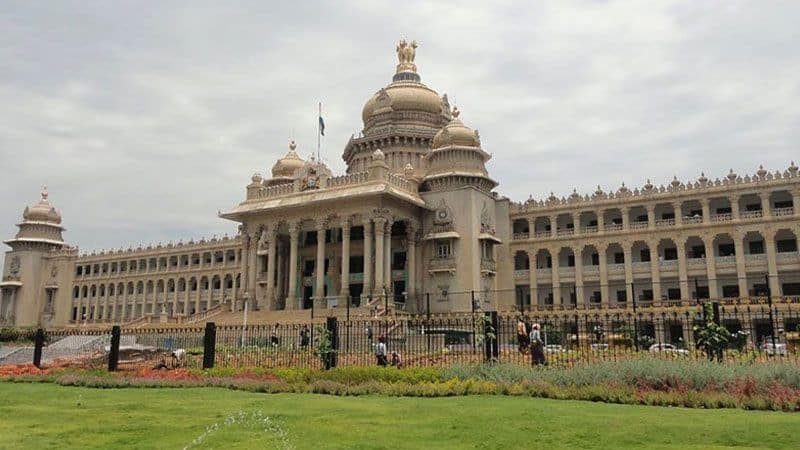 Though the city does receive good rainfall, the groundwater has not been replenished, all thanks to urbanisation. 
The paving of roads that disallow percolation of water into the earth is one of the major reasons Bengaluru is facing the danger of losing water. As it rains, the streams, instead of seeping in, run away to inundate gutters and sewers. 
It is quite shocking to note that 93% of Bengaluru has been paved in the last several decades! You can now imagine how parched the garden city has become! 
As authorities struggle to make water available, one of the oldest techniques of water retention can turn out to be a panacea for the water woes of Bengaluru.
And that is the wells! 
Wells are a godsend as they play a pivotal role in rejuvenation of the underground water. 
These wells are shallow and can recharge the aquifers that can fill up rapidly as it rains. 
You might be surprised to know that there are professional well-diggers called "mannu vaddars" who are adept in this field. 
From husbands and wives to uncles, an entire mannu vaddar family sets itself into digging such wells. 
Of course, digging such wells has its own perils, but these men and women are virtuosos in the field and they know to thwart the threats. 
It takes anywhere between 3-4 days for a team of 8-10 people to dig a well that is 40 feet.    
"I can guarantee the success of any well I dig. I charge for the well only if it hits water, and there never has been a situation when it hasn't," says Pedhanna from Yellammapalya, a member from a well-digging family, as quoted by BBC.com. 
If such shallow wells are dug numbering one million, the city can easily rejuvenate and recharge its groundwater. 
"We estimate that if the mannu vaddars can help the city dig one million wells, we can achieve 50-60% percolation of rainwater and avoid urban flooding," says Vishwanath Srikantaiah, a water expert, as quoted by the website. 
 
Read Exclusive COVID-19 Coronavirus News updates, at MyNation.
Last Updated Oct 15, 2020, 2:55 PM IST