Cricket and politics can be so similar. While the third umpire can iron out flaws in errant decisions of the on-field umpires sitting in his chamber, the judges of the court can play an identical role.
Bengaluru:  Many of us may have seen politicians engage in argy-bargies on the floor of the House. While they don't hold back any hard feelings on the political, outside, that is on a cricket pitch, or on a playground, these politicians display their polite and phlegmatic side.
Take for instance what former chief minister BS Yeddyurappa did. With a bat in his hand, he danced down the track, as if to say he is batting the Kumaraswamy out of the park. Yes, on Tuesday (July 16) Yeddyurappa met up with his MLAs, housed in a plush resort on the outskirts of Bengaluru.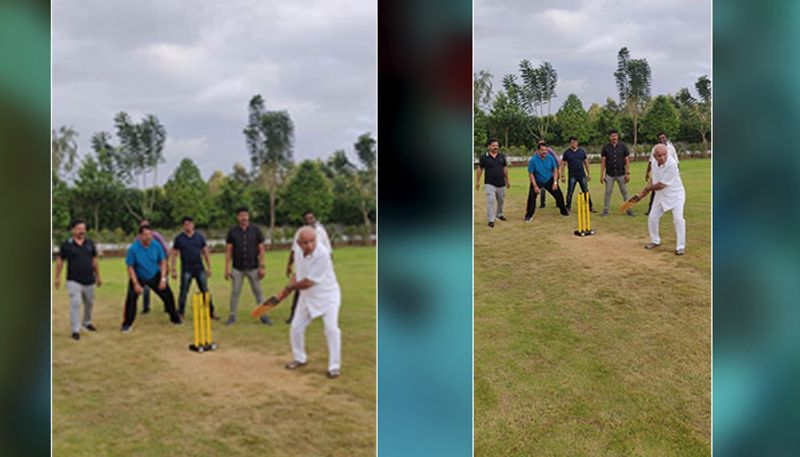 The game of cricket is such a good leveller. The sound of timbre can easily rectify even a temperamental character.
Former chief minister Siddaramaiah is a bloke who can stump his opponents with his talks. He can even bowl a googly with his unexpected decisions (Remember how he handed over the home ministry portfolio to Ramalinga Reddy in the last phase of his previous government). But did you know the former chief minister is an avid cricket enthusiast?
He is often seen visiting the Chinnaswamy stadium, watching matches with the precision of a hawk.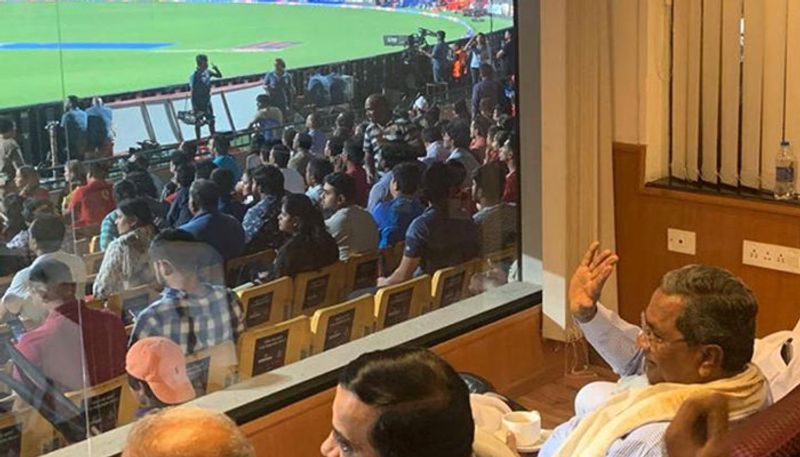 From two chief ministers, let's move to a personality, who has been not just a chief minister, but a prime minister as well.
HD Deve Gowda, the JD(S) supremo is an astute politician. With his shrewdness, he can easily bowl out opponents. Age may not be with the wily man, but he his political Yorkers are indeed hard to defend.
The octogenarian was seen taking part in a cricket tournament way back in 1994. But unlike his traditional dhoti and shawl, he could be seen in trousers.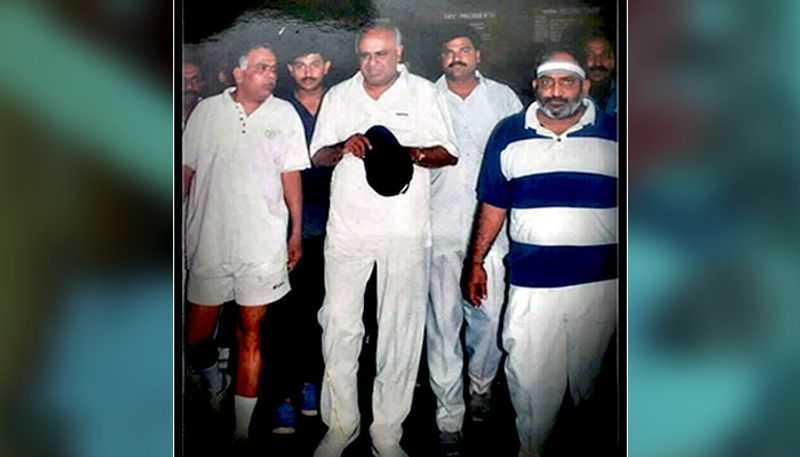 But even otherwise, dress is immaterial for Karnataka's Chanakya. He can send the ball out of the park even with his traditional attire on.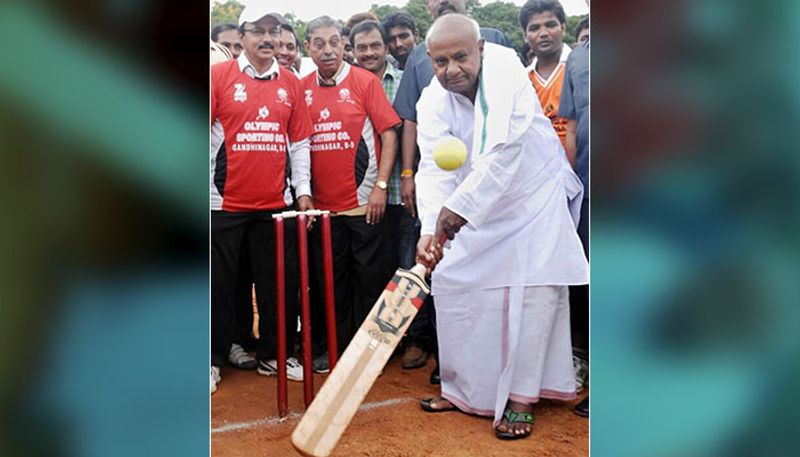 When it comes to the game, the third umpire is the ultimate. With the help of technology, he can overturn decisions of the on-field umpires and redefine playing conditions.
And when it comes to politics and the concomitant jousts that politicos have, the Supreme Court can always be approached. This is precisely what happened when the apex court batted in favour of the disgruntled MLAs when they appealed to and approached the court for succour.
For now, it looks like the Kumaraswamy government will be declared 'run out' on July 18, but a political chicanery (read unexpected change in resignation plans by the MLAs) can easily Mankade the high-flying BJP.