Shubham Dharmsktu hails from Uttarakhand. He has been doing his best to ensure girls get phones to get access to online education
Bengaluru: Shubham Dharmsktu hails from Uttarakhand. He is 27 years old. 
He has taken the onus of providing mobile phones to girls who are unable to lay their hands on it. 
These girls, who are in the remotest parts of the state, feel cheated because they can't participate in online classes.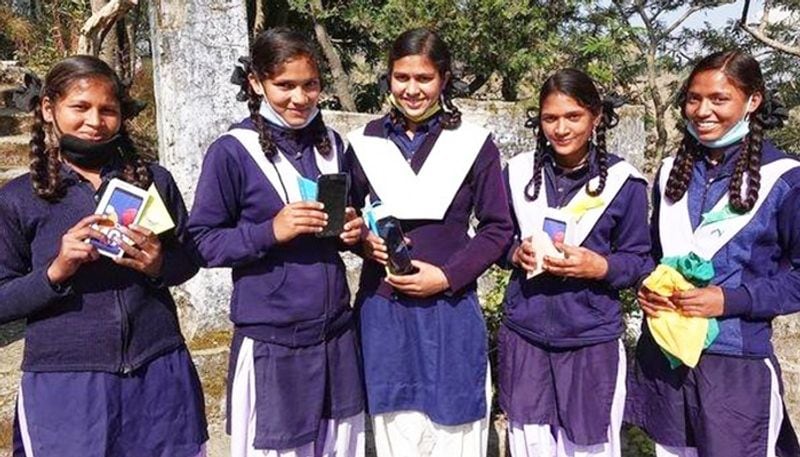 "One day, when I was sitting with my mom, she was talking to her students on WhatsApp. When I asked her, "How's your school during the lockdown?", she told me that only a few of her students have access to phones. Most of her students can't attend classes," he said as reported by Times Now. 
"Schools had been closed for six-seven months. Their education was getting affected as teachers couldn't provide them study material," it further added him as saying. 
But why did he choose girls? 
Well, here is the answer. 
"If there's one phone, the boy gets it. Not the girl. So I decided to focus on female students."
During the lockdown, schools and colleges have been shut down. This has led to the necessity of online education. 
However, for online education, there is the necessity of a gadget and internet connection. But due to various reasons, students do not have the access to these gadgets or internet connection. 
As a consequence, they are not able to participate in the classes which will only hamper their educational prospects. 
Many selfless souls have come forward during the ongoing crisis to lend a supporting hand. And it is such people who give us confidence that the world still is a place that has those who really care for others. 
A heart that beats for the lesser privileged and hands that yearn to help them are all that you need to be a complete human being.