A few selfless souls in Gujarat have come forward to give decent burials irrespective of their religion
Bengaluru: COVID-19 has brought the world to a standstill. However, on the brighter side, it has brought humanity closer. 
Godhra is a place which has become infamous for the riots in 2002. But in the same place, it is heartening to note that a few men have come forward to do something phenomenal and praiseworthy.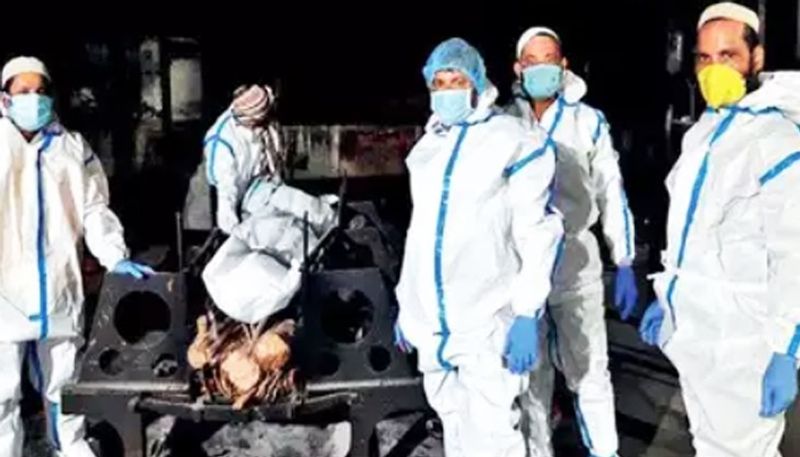 A few members of the minority community have taken it upon themselves to give decent burial to those affected by the virus, irrespective of their religion, as reported by Times of India. 
Hanif Haji, an activist and a former corporator in Godhra, says, "We had taken up the work of ensuring burials during the lockdown as people were finding it difficult to conduct these due to the strict restrictions. We started helping them and later health officials approached us for burials and cremations of bodies of Covid-19 bodies too."
It is also heartening to note that Haji and three of his friends have so far performed last rites of around 300 persons including Hindus, Muslims and Christians.
And in Vadodara, Baroda Muslim Doctors Association (BMDA) and other activists started work when the mortality became high. Patients from the Vadodara city and district, neighbouring districts as well as outside the state had died in the city. Suspected Covid-19 deaths too had to be handled with the same protocol as Covid-19 cases.
"We were initially approached only to provide medicines, but later took up the task of performing last rites too. A group was formed and we used to rush to carry bodies to crematoriums and graveyards or perform last rites too," said Zuber Gopalani who is coordinating between the BMDA and the administration, as added by the website. 
It is such endeavours that reiterate that there are still good souls out there who go the extra length, just to ensure their fellow-beings remain happy.