A 27-year-old manager of an online portal has spent his savings in order to feed hundreds of people who have had to face the worst of crises during the ongoing pandemic
Bengaluru: You may earn lakhs together, enjoy a luxurious lifestyle. Though that gives you happiness, it pales in comparison with that bliss gotten by feeding empty stomachs and giving your shoulder to lean on. 
Hari Krishnan of Chennai realised just that!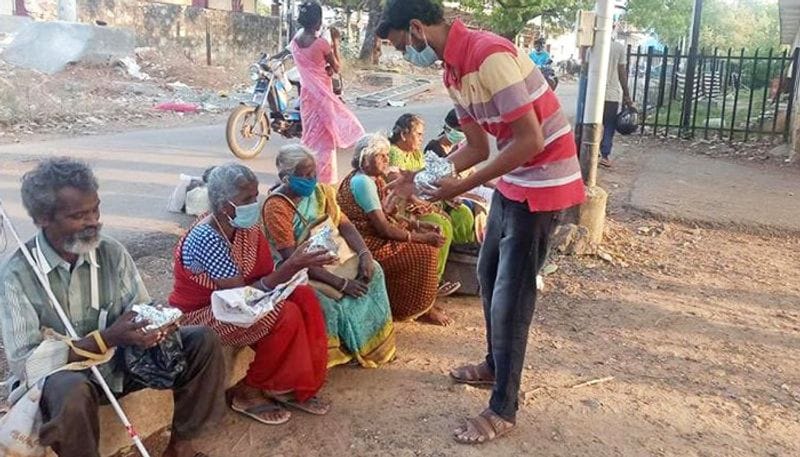 The 27-year-old works as a senior manager in an online portal. 
But when he visited an orphanage during the lockdown, his life changed! 
He couldn't control his tears when he saw so many suffering from hunger and decided to do something for them. 
"When I visited the orphanage, I almost broke down when I saw the inmates had not eaten for days. I didn't know back then that this journey of service was going to go a long way," as reported by The New Indian Express. 
As he began understanding their problems, he decided to spend his savings to help them out. 
"Over the last five years, I had saved Rs 2.4 lakh. But helping the downtrodden took precedence over a fancy wedding. It gave me immense joy that I cannot explain," he adds. 
You will be happy to know that presently, he takes care of 254 families. He gives preference to the specially-abled people. 
"Initially, I was helping only orphanages. I visited over 100 homes and supplied rice, dal, oil and other essentials. Soon, I began to receive calls from across the State. As the circle grew, the challenges, too, increased," he further adds. 
He now urges people to come forward and take care of the families. 
"People who can afford Rs 1,000 to Rs 1,200 can adopt one of these families and help them till the crisis settles down. Also, if they are from the same district, it will be easier to verify the request and help. After I shared the idea with others, 133 more families have been adopted."