Jagdish Kumar left his hospitality business in New Zealand and returned to India, to start a tea business. An inspiring story indeed!
Bengaluru: We have seen stories of people quitting high-paying jobs abroad to return to India and start things like organic farming among others. 
In the same breath, here is another NRI who left his job in New Zealand to take up tea business in India! 
Meet Jagdish Kumar. He was running a hospitality business in New Zealand for well over 20 overs. 
Life was indeed a bed of roses for the gentleman, but he decided to come out of his comfort zone and take up a new profession back home in India. 
Moreover, he was inspired and influenced by Prime Minister's Make in India campaign and wanted to invest his full energy back home in India.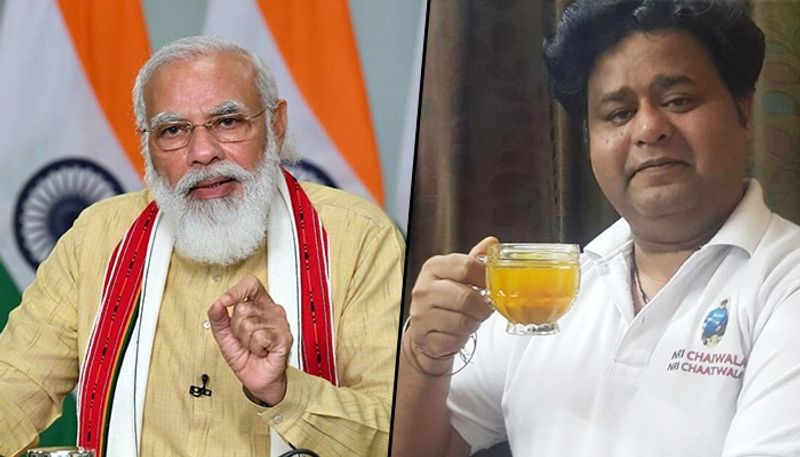 That is when he took the plunge as he returned to India in 2018. 
And once he returned, he undertook a meticulous study of different teas available in India. So he travelled from Nagpur to Assam to educate himself on the same. He chose Nagpur because he wanted to kickstart his business and Assam, because it is a repository of tea plantations. 
As reported by yourStory.com he started his tea business in the name 'Corpbite Unit of MGJ Restaurant India Pvt Limited' in May 2019 which sells different types of tea. He started with corporate vendoring from Nagpur, supplying tea to IT giants of the country such as Infosys and HCL. 
It would be further inspiring to know that in just a year or so, his company has had a turnover of Rs 1.2 crore and he has employed 35 employees. 
With his sound knowledge of business, Jagdish has made efforts to make tea affordable. 
He says, "Some outlets are offering tea for Rs 90 It is very difficult for people earning Rs 25,000 to Rs 30,000 every month to shell out Rs 90 every day for tea. These businesses are successful in capturing the elite market but not the entire domain."
Different types of tea: 
Jagdish serves different types of tea. He says, "The 'Mardo wali chai' is for those who want a little stronger flavour of tea, the 'Pyaar-Mohabbat wali chai' is a mix of water and milk and is served with rose petals, the 'Mummy ke haath wali chai' is a ginger tea for those suffering from a bout of cold and the 'Doston wali chai' is a tea you can enjoy with your friends. The 'Anti-corona Brahmastra chai' is a recent addition, a type that contains haldi (turmeric) and is supposed to be an immunity booster." 
Read Exclusive COVID-19 Coronavirus News updates, at MyNation.
Last Updated Oct 15, 2020, 1:40 PM IST