Using the George Floyd's killing in the U.S as a prop, many people back home in India are instigating and inciting people to come to the streets and create trouble.

Bengaluru: The killing of African-American George Floyd by a police officer in the United States is an extrajudicial killing that has to be condemned. 
People have come out on the streets and are holding massive protests in the United States. Even in India, an effigy of Donald Trump was burnt on the streets of Kolkata two days ago. 
Well, to protest is a fundamental right. It can also be used as a dissent to point out the ills in the society and rectify them. 
Also Read: Protests on the streets of Kolkata over Floyd's death
But on the contrary, the horrendous killing of George Floyd is being used as a tool and weapon to instigate and incite people back home in India. 
For example, Vinod Dua, a left leaner, used this instance of killing to foment trouble in India. 
In his talk show, he said,"We have religious hatred in India whereas in US, there exists hatred between races. 40 cities are under curfew in America. Lakhs of people have hit the streets. Some of them even turned violent. The large presence of protestors on the streets, in the US, exemplified the empathy and humanity in them. But, Indians are unaware of their rights."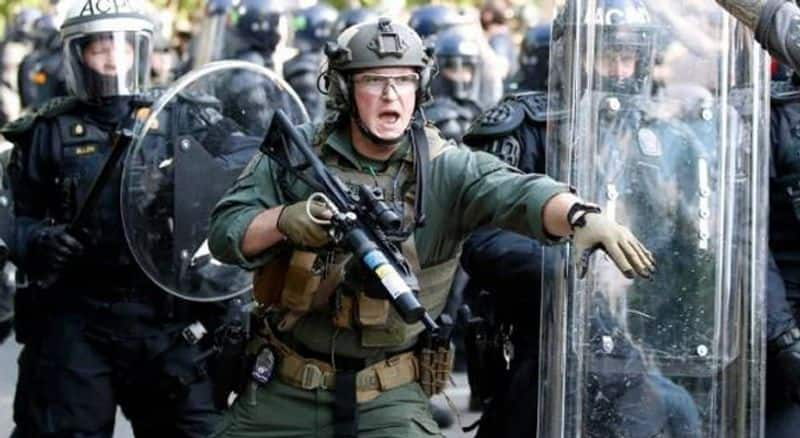 That's not all. As expected, he compared the incident in the US to the migrant mayhem in India during the lockdown and wondered why there were no people on the streets just like there were on the streets of the United States. 
Dua also went to the extent of saying that Donald Trump had to be taken to the bunker as protesters intensified their campaign and implored citizens to come to the streets. 
He said, "We will want to see such people here too. We have 130 crore people after all. America does not even have that much population."
Also Read:  Hindu group condemns death of George Flyod
However, let's remember that Dua is not the first one to make such incendiary and inflammable statements. Ashok Swain, a professor at Uppsala University in Sweden had said protests in the US had to be replicated in India to protest extrajudicial killings of Muslims. 
Harsh Mander, another social activist had cast aspersions on the functioning of the Supreme Court during the anti-CAA protests and egged protesters to take to the streets.
It is also interesting to note that #MuslimLivesMatter trended as the protests in the US are still going on. It is considered to be a false equivalence as even many Hindus have died. 
Well, we must also focus our lens on how, in the name of protests, vandalism has taken precedence in the United States, destroying public property at will. Vehicles have been torched, businesses have been attacked, idols have been desecrated. 
After having spoken all these, we wish to reiterate and reemphasise that no soul anywhere in the world, be it Hindu, Muslim, Christian or Sikh deserves to die a disdainful death. 
The elephant which died standing in waters as a pineapple was fed to it with crackers is also reprehensible. 
But what we are against is the nepotism and provocation many individuals as they condemn and censure only deaths of a particular section of the society while turning a blind eye to Hindu deaths. 
Secularism is treatment of all religions equally.