In a letter dating back to 1980, Indira Gandhi, the then Prime Minister had acknowledged the contribution of freedom fighter Veer Savarkar to the freedom struggle of India
Bengaluru: For the Congress, freedom fighter Veer Savarkar has always been a source of scorn, isn't it? 

We have all been witness to how former AICC chief Rahul Gandhi has lampooned and ridiculed Veer Savarkar in his lectures. 
Congress has even called him a homosexual. 
Also Read: Savarkar had a physical relationship
But while the Congress castigates and censures Veer Savarkar and many leaders of the grand old party refuse to acknowledge his phenomenal contribution to the fight against the British to secure our motherland, we have found one important letter, which certainly acts  as an alibi to the fact that he played an active role in the freedom struggle. 
And this corroboration comes from none less a person than former Prime Minister Indira Gandhi herself. 
Also Read: A ratna Bharat was blessed with!
As we dug into history, we understood that she has honoured the legacy of Veer Savarkar, dating back to the year 1980.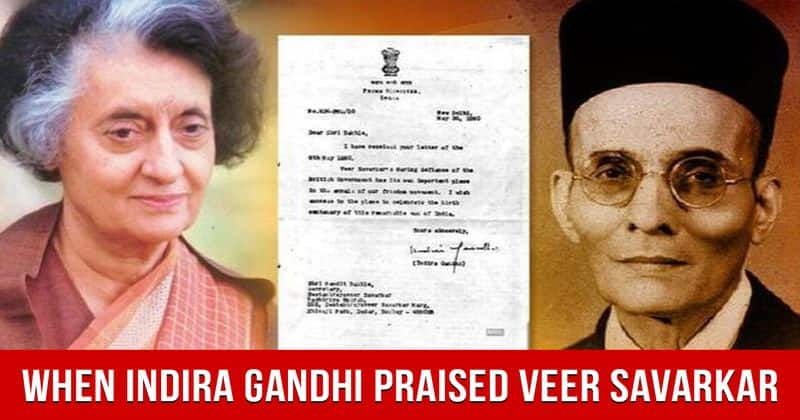 Responding to a letter written by Pandit Bakhle, secretary of the Swatantrya veer Savarkar Rashtriya Smarak making plans for celebrating the birth centenary of Savarkar, in her letter dated May 20, 1980, Indira Gandhi writes back to Bakhle saying, "I have received your letter of 8th May 1980. Veer Savarkar's daring defiance of the British Government has its own importance in the annals of our Freedom movement. I wish success to the plans to celebrate the birth centenary of the remarkable son of India," as reported by Economic Times.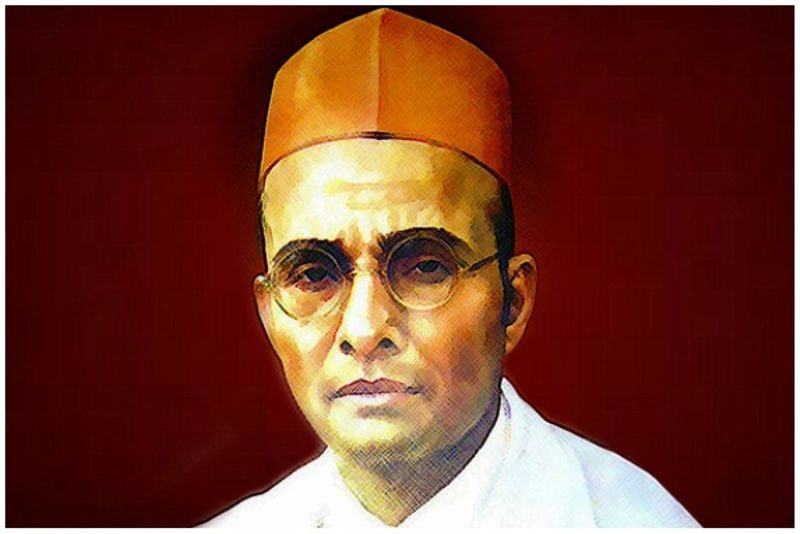 In a further fillip to the BJP's elevation of Savarkar as a freedom fighter, Indira Gandhi had even condoled his death in the year 1966. She had even held him as a revolutionary and an inspiration to many. 
It is also interesting to note that another Congress Prime Minister Manmohan Singh too had positive thoughts about Savarkar. 
Recently, he had even released a statement in this regard: "We are not against Savarkar ji but the question is, we're not in favour of the Hindutva ideology that Savarkar ji patronised and stood for." 
These eulogies and encomiums heaped on Veer Savarkar by two Congress Prime Ministers should come as a robust vindication for the BJP to push forth its thoughts about the great man as also Congress, which should release a formal mea culpa for relegating his stature. 
Read Exclusive COVID-19 Coronavirus News updates, at MyNation.
Last Updated May 28, 2020, 7:59 PM IST